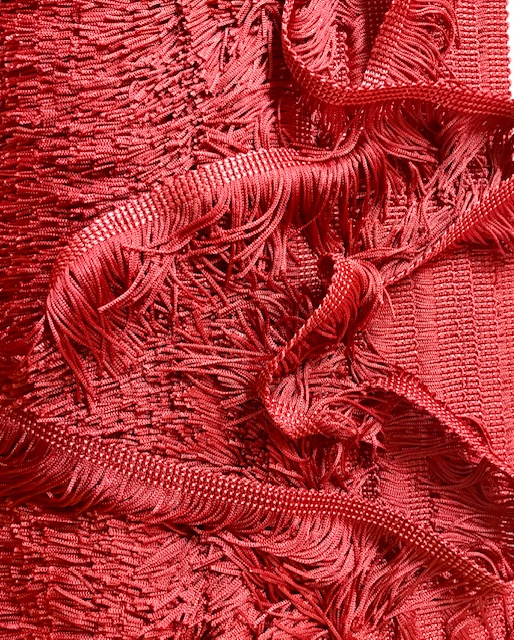 Oh, this week we have pleather of kitsch-o-rama and there is no denial it's hideous. Sorry we can't pretty some of this stuff up, but it still deserves that second chance of being turned into something amazing!

First up are these rather delightful greetings cards. The kind you would find in Acton Veysey in a local shop for local people, but they could be customised or cut up and used for a multitude of crafting activities.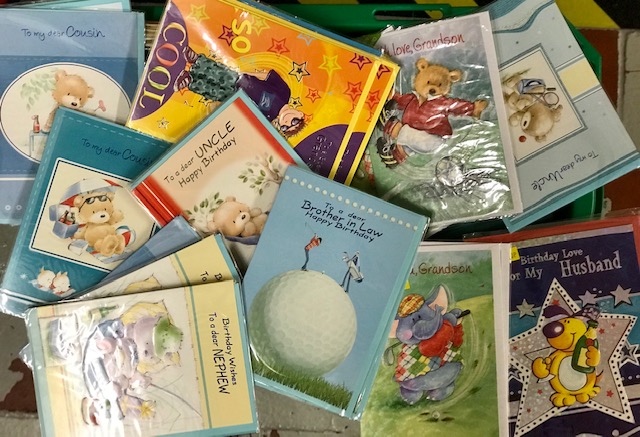 Next is this stunningly 1970's fringey tasselly stuff in a rather attractive burgundy. This is the type of frou-frou that used to hang from lampshades, but you could tassel anything up to give it some........erm........retro chic.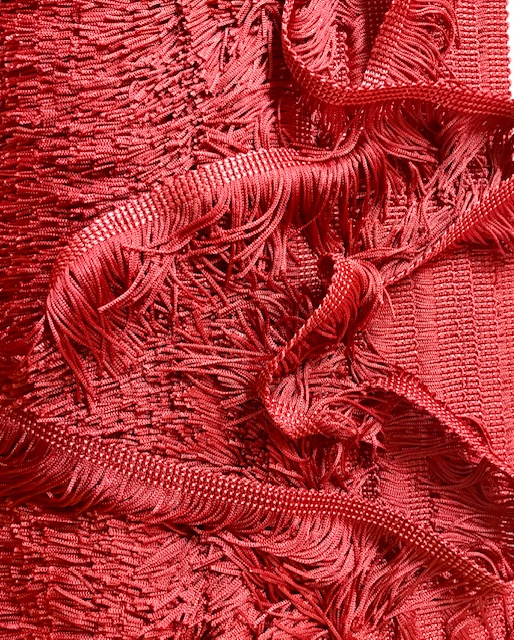 Now next up is just pure class. Found in the depths of our warehouse and brought much hilarity. We have a selection of beautiful (vile) hand painted canvases just asking to be framed and hung on a wall. The perfect gift for someone you...........dislike......... greatly! They are a wonder to behold!


'It's the most wonderful time of the year.....la...la'.......oh sorry not quite yet. It's Haaaallllllooowwwweeeennnn! We have some rather fun Halloween stencils. Originally designed to be used with face paints, but could be quite easily used with other mediums. (Is that classed as a spooky joke?)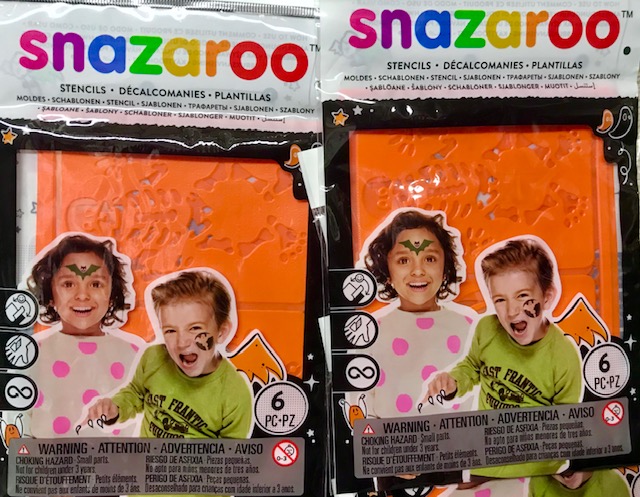 Last up this week is lots of black and white fabrics, which is most useful at this time of year to dressing up your Halloween window display.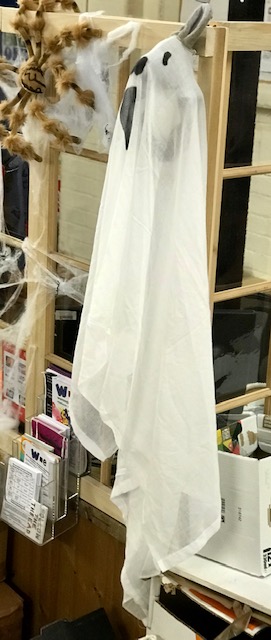 Don't forget this week's WRE video over on Youtube. This week John makes a Tote amazing scrap bag. This could easy be made as a Christmas present. Simple design and easily customised. Click here to see the vid!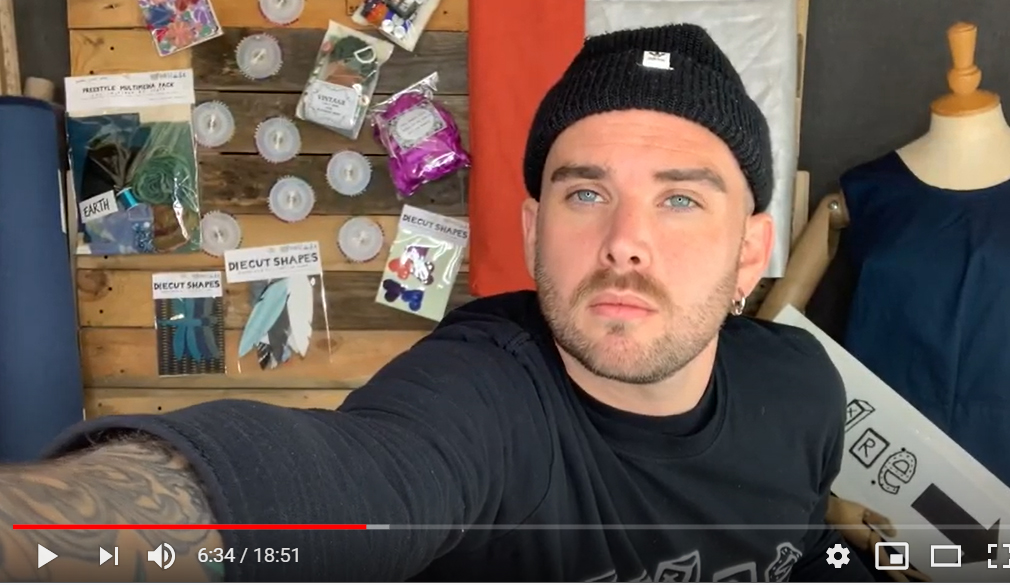 Why not follow us on our social media. New content, video makes and products are being uploaded all the time. Links below!

Facebook: www.facebook.com/WorcestershireResourceExchange

Instagram: www.instagram.com/wre_made

Youtube: WREMADE