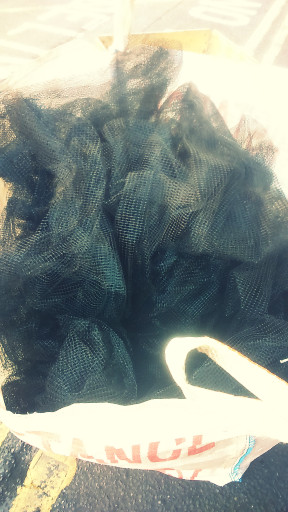 Salutations fellow scrapsters!
We've titled our blog this week as "Net Amount" but in truth it's more like gross amount. We received masses of black netting from an art installation. We looked at one piece and it's approximately 2mtrs by 10mtrs. We have nine one tonne bags of the stuff. Okay, so they don't weigh one tonne, in fact they're quite light as there are only roughly two pieces of netting per bag. It would make brilliant protection for your allotment veg. You can find it in scrap.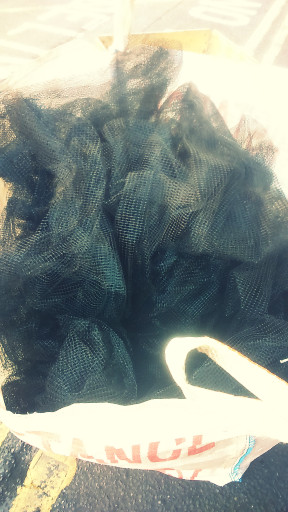 Why not create some tunnels for your brassicas with our blue pipe. We have both long and short coils available.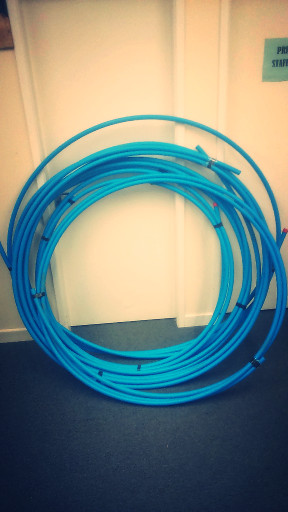 And while you're working on your allotment or garden for that matter, and perhaps finding bending over is getting too much, how about these fantastic pallet protectors which can be interlocked to make raised beds to whatever height you desire. They're available in two sizes, as you can see.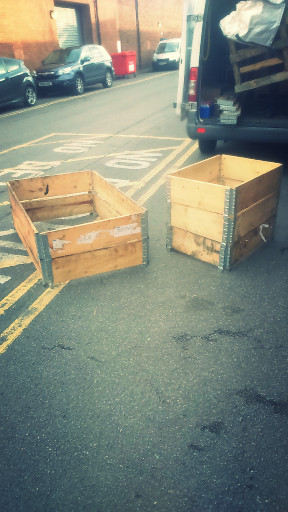 Now; from sowing to sewing. We're sure all you dressmakers out there are eagerly awaiting the next season of the Great British Sewing Bee but before it happens, how about visiting this web site
http://www.korbond.co.uk/our-story/our-news/korbond-group-creative-upcycling-challenge-competition

and having a go at being creative and upcycling some old garments. There are some fantastic prizes up for grabs and the chance to show off your creation too.
You have been asking for this and the elves managed to blag a huge amount. Flat sheet cardboard is back in stock. Sheets of all sizes are now in Quality Street.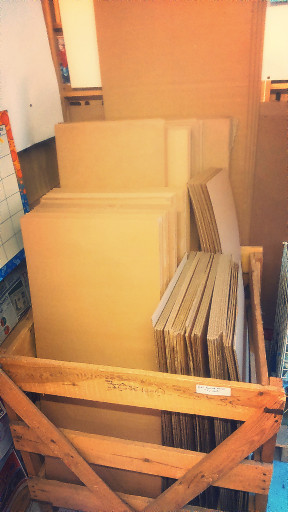 As well as ... Perspex! These 4mm thick, protected, clear sheets measure 92.5cm by 52cm. Find them in Quality Street as well.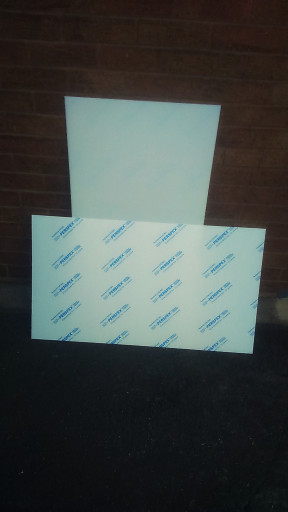 We look forward to seeing you very soon.
The WRE gang.