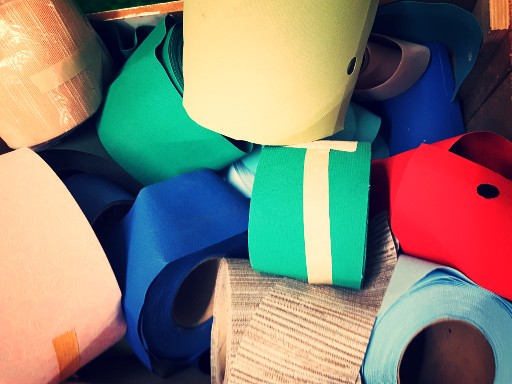 Greetings, scrap fans! First there was snow, now we have had some quite balmy weather, so perhaps spring is finally around the corner. What better way to celebrate than to make some crafty objects from stuff that other people throw away?
Try these foam pieces. They measure 28.5 cm by 12.5 cm. Great for making cut-outs for collages or for decorating furniture. Or cut toe shapes on one end to make Bigfoot footprints.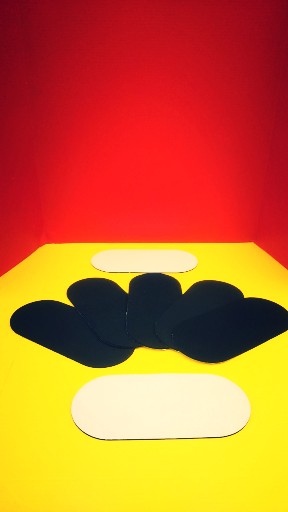 This blue piping has a 2 cm aperture and would be terrific for anything that requires a 2 cm aperture. They would be great in the garden to provide support for plastic covering for your spring bulbs.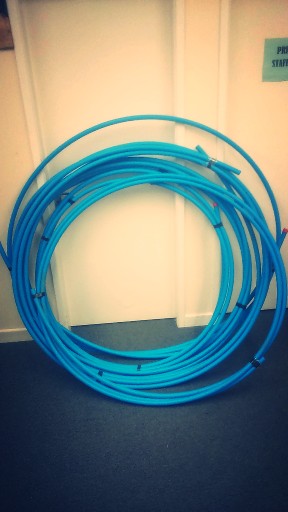 It's go-kart time again! Get your go-kart wheels before it's too late, as these beauties always race out of the shop quickly.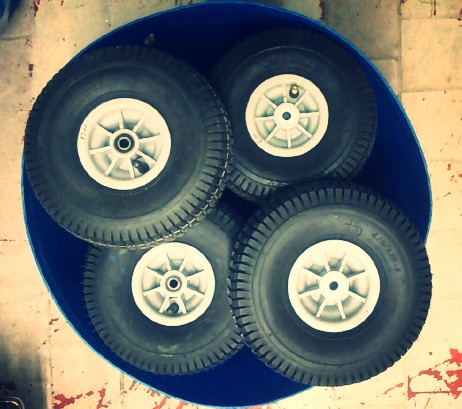 You could even speed up your go-kart with these fan blades. Not allowed? OK, maybe they are too big, but they would make a fabulous art installation.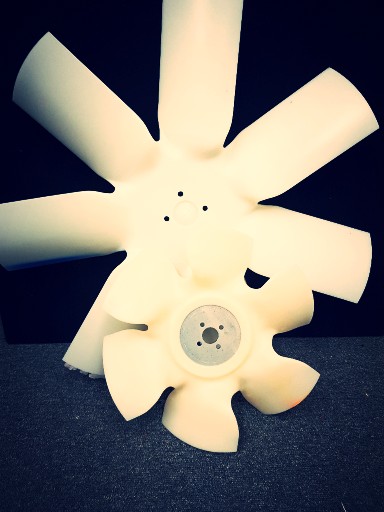 We have a wide selection of ends of roller blinds and vertical blinds. So many different colours, patterns, textures and styles, it will be difficult to choose just which ones you need to zing up your freshly spring-cleaned house.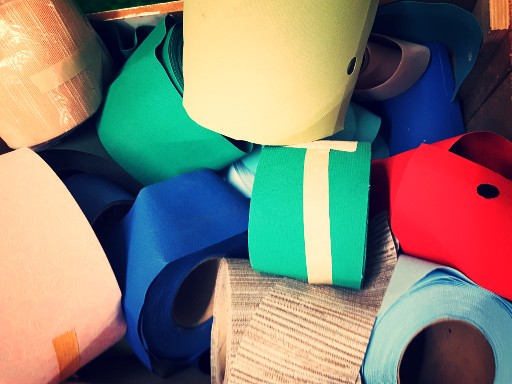 Don't forget it's the Great British Spring Clean until 25 March. Get out there and help. Details at http://www.keepbritaintidy.org/get-involved/support-our-campaigns/great-british-spring-clean.
Also, there is a Social Sew-in and clothes swap at the Pump House on Saturday 17 March. Make your new spring outfit or swap your old one for someone else's. Details at https://www.facebook.com/events/774109569464586/.
See you all next week and, fingers crossed, it will be properly spring by then.
The WRE Team