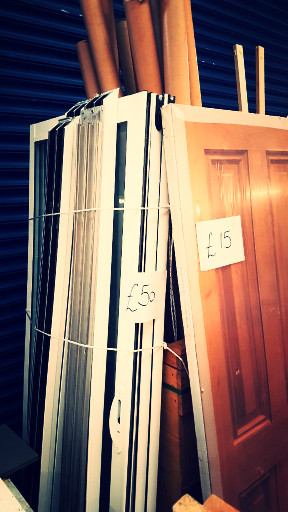 Aloha, scrapsters! Hot enough for Hawaii, isn't it? But if you have to stay in good old Worcester you'll be sure to find enough scrappy stuff at WRE to entertain yourselves and make you forget all about those waving palms and sandy beaches.
Remember that our six week summer scrap challenge is still going strong, so come and take full advantage of our £2 scrap packs. Guaranteed to keep little hands and minds occupied for a while. Don't forget this is open to Non-members too, so tell everyone!!! This is the third week, so you have plenty of time left. And just look at what you can make from our scrap-tastic packs!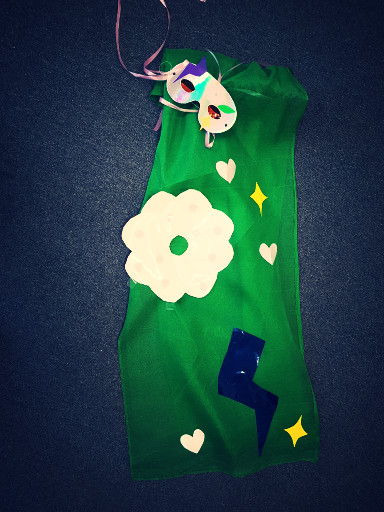 This week we are chock-a-block with great bargains for home renovations. We have doors, windows, security grilles and cupboard units that need some finishing. So, if you want some doors, windows, security grilles or cupboard units that need some finishing, you know where to get them.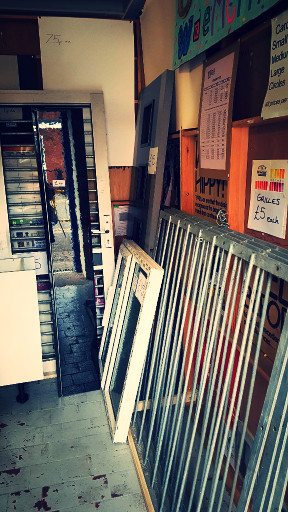 While you're doing your home renovations, you will obviously need some storage containers for all your nails, screws, nuts and bolts, so come in and buy some of these ice cream tubs. Also useful for sewing paraphernalia, or gardening gear, or painting materials, or crafting supplies, not to mention that they would come in very handy if you plan to make ... ice cream!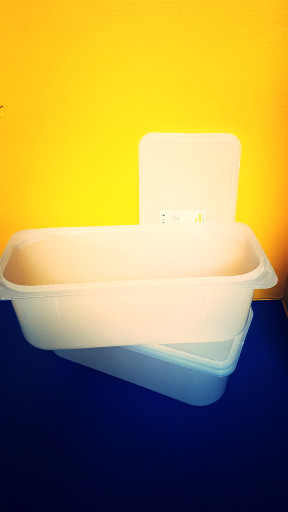 If you are heavily into sewing you need a mannequin. Well, we have the just the one for you! And there is just the one, so don't delay, come in soon and bag this beauty.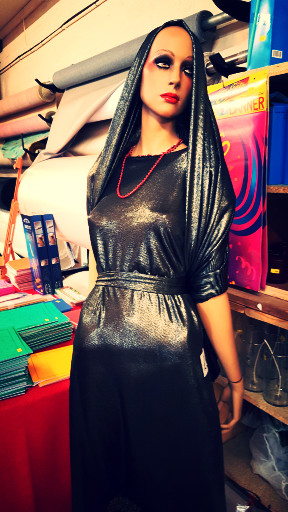 For the crafters amongst you, we have lots of lovely bordette rolls. This is corrugated cardboard that splits down the middle across the wavy line, which makes it perfect as an edging to whatever you are making that needs a cardboard edging.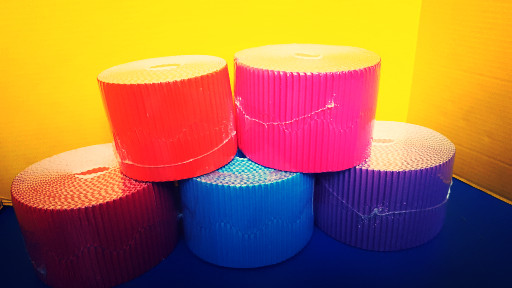 And finally, we have FREE chairs! You can't get much cheaper than that. All they need is a little TLC to bring them back to life.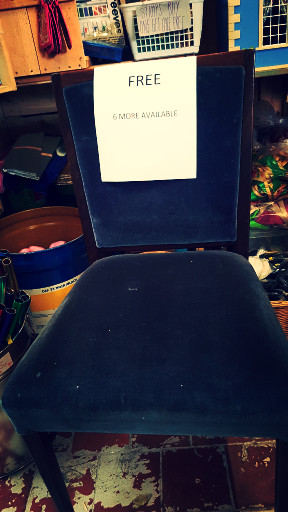 Don't forget that we will be at the Worcester Show in Gheluvelt Park on Sunday. We will be holding workshops for children throughout the day, and giving away our lovely, environmentally conscious Mors bags. Drop in, say hello, make something crafty and walk away with a free shopping bag that will help you to dispense with all those nasty plastic carrier bags that are ruining the environment.
Stay cool and crafty, and come back next week for more fun.
The WRE Team