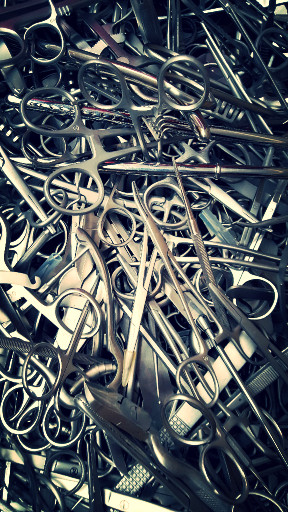 IS THERE A DOCTOR IN THE HOUSE?
We have some very strange donations come in from time to time, but this week goes down in WRE history as the week we got the weirdest of donations of all time. We have been donated hundreds of surgical instruments. Now we are big on 'make do and mend' here at WRE HQ, but there are limits and in no way are we advocating self surgery! BUT hang on a minute..........these instruments are incredibly useful for no end of other creative tasks. We have very fine scissors for sewing, clamps for holding things together while they dry, snips for cutting wire, pokey things for model makers and sculptors, we even have surgeon's gowns, so no need to get messy. These items are strictly behind the counter and will only be sold to persons over the age of 18 and as some of these thing are very sharp and pointy.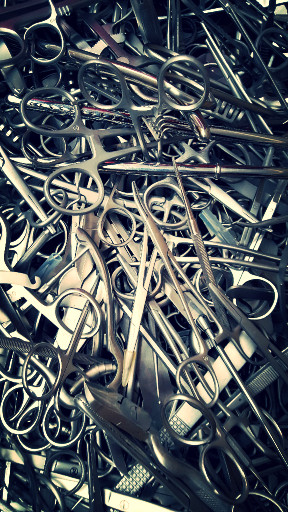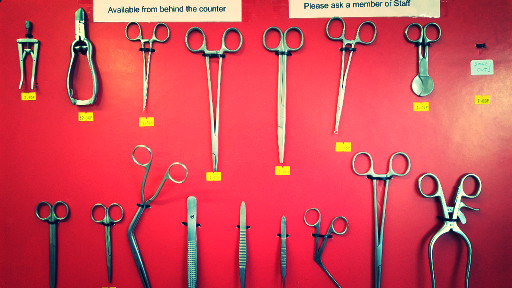 Now after that excitement, back to normal old scrap. We have had a visit from the Bristol Scrapstore Boys this week and they brought us some interesting stuff. If you have your own micro brewery then we have a lot of brand new, never been supped beer bottles.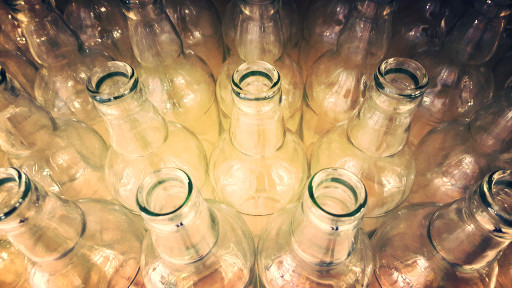 Bristol brought us a myriad of black foam in all sorts of sizes and shapes.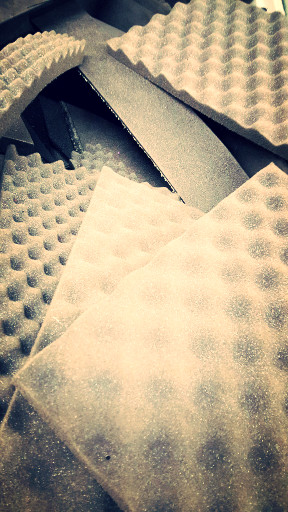 Also straight from Bristol are these toy fish tanks. They don't work as intended any more, but the imagination is a wonderful thing!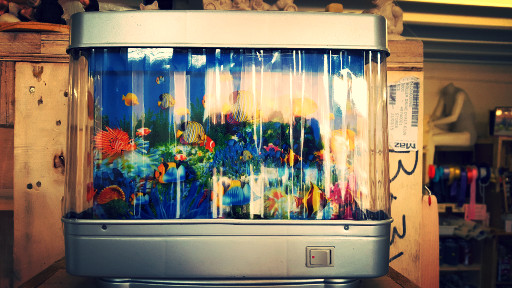 We have these bright red tiny drawing straws, the kind you get on drink carton. Fantastic for junk jewellery projects.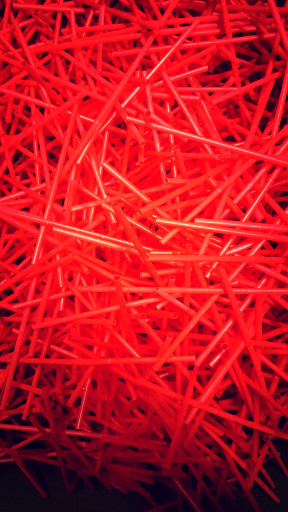 At WRE we are well stocked with jars for it is the season for pickling, preserving and jamming........ We're jammin' (jammin', jammin', jammin'), I'm jammed: I hope you're jammin', too.........sorry Bob!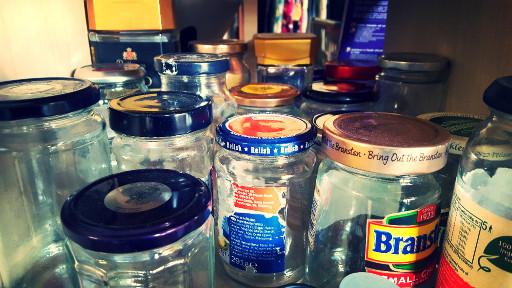 And finally hope to see you all down at the Worcester Show at Gheltuvelt Park this Sunday, 14th August. WRE will be there doing a 'Super Spec' workshop and James the Warden with The Duckworth Worcestershire Trust will be there too making butterfly feeders.
Oh and P.S.........we are sooooooooo close now to our new 5000th member, so if you are thinking of joining then do it very soon...........it could be you!
P.P.S Day memberships for a pound are still available until the end of August.