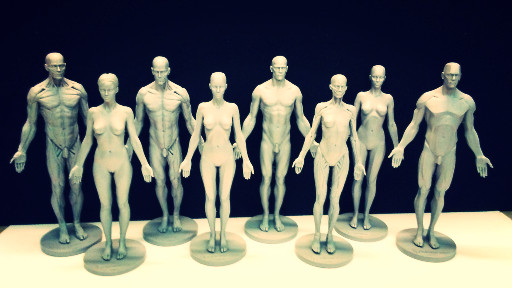 Halloween is coming! If you think it's a bit early, you're wrong. It's never too early to start planning your Halloween costumes and festivities. So this week we have a whole heap of goodies for you to begin your preparations.
First off, we have a table full of fabulous stuff, from pumpkin cut-outs to tools for cutting out pumpkins. There are candles, cardboard and various fabrics, as well as different sorts of props such as fake scars. Everything you always wanted, and probably a lot you never even thought you might want.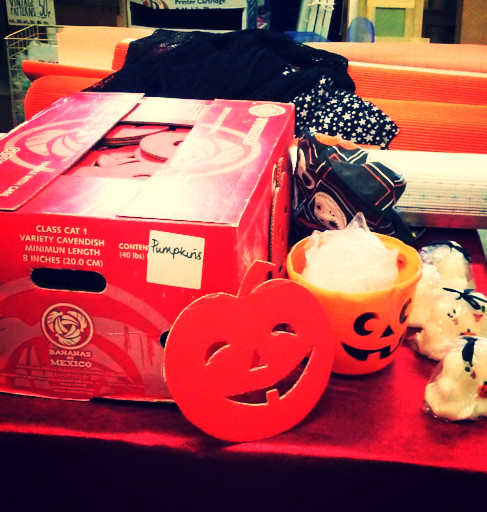 When you make your Halloween costumes, you might need a model for planning your masterpiece. How about these dandy figures? Anatomically correct, 3D printed, ready for painting or dressing up. So realistic! You could have your own mini version of the Terracotta Warriors.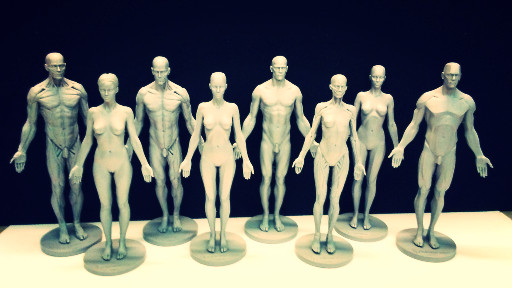 Pleats are the 'in' thing this year, and we have pleated paper and pleated nylon aplenty, in various sizes and colours. And as a one-off, this groovy pleated mobile to show you just what you can make out of said pleated paper and nylon.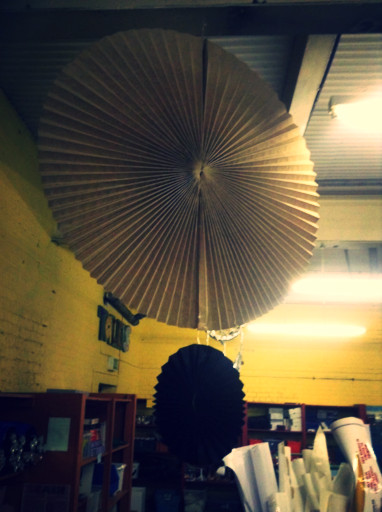 Our ever-popular cardboard and plastic reels are back. In various sizes and heights, they make great stools or coffee tables. Be quick, as they always sell out in no time.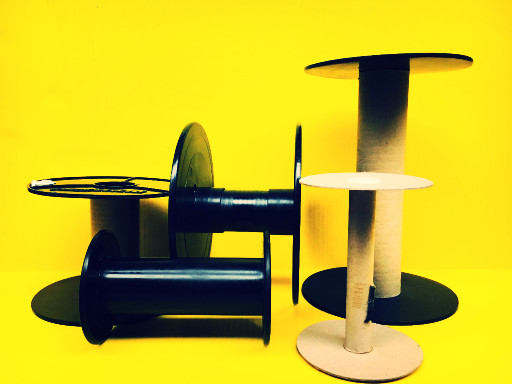 These nifty little packs are actually boxes for sandwich wraps, but they could be used for storing anything small that needs to be kept stored safely – sewing notions, workshop bits and bobs, gardening stuff, stationery. And, believe it or not, they are entirely biodegradable, and the window is made from plant material. Yes, plants! Do your bit for the environment and buy some now!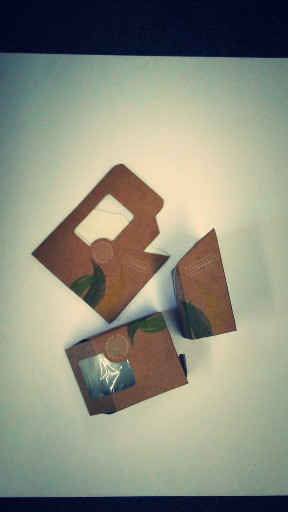 We have lots of these colourful bobbins, in different sizes and colours. Very useful as funnels, or plant protectors in the garden. They are too narrow for a ferret run, but you're sure to think of dozens of other uses for them.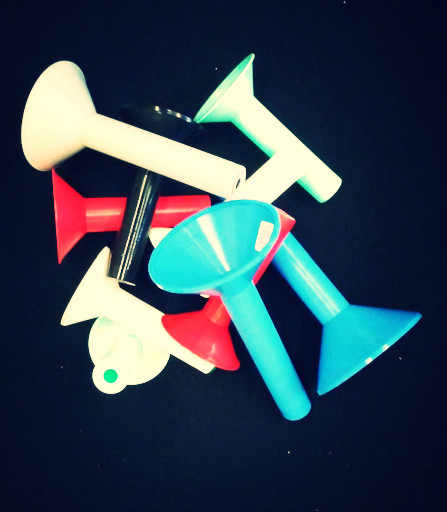 And finally, don't forget that, due to the Drumhead WW1 ceremony in Gheluvelt Park, the Sew in and Clothes swap on Saturday 15 September has been cancelled.
Have a lovely week, while the weather remains good-ish, and come back next week for more fun and games.
The WRE Team