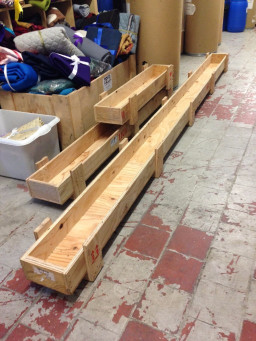 Has Spring Really Sprung?
Salutations salvagers! Has the sunshine sprung you into Spring and on the hunt for projects? Or do you need a little inspiration to help you get your creative juices flowing? Either way, do pop into a newish store hand have a mooch. You never know what fabulous materials you might find. Here are a few tasters of what you will find this week, if you are quick enough!

Will you be planning a herb garden this year? These long thin crates are perfect for filling with compost and popping a few seeds it. We have plenty of suitable lining materials, as well as paint and other bits, should you wish to embellish them. Or these would be perfect, for building your own guinea pig bridge (Click here if you have not yet seen the fabulous famous guinea pig bridge!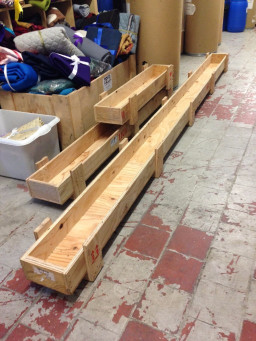 Or, if your small furry pets are slightly slimmer in stature, how about building a rat run, a mouse maze, or a ferret fort? These wonderful tubes could be used to connect all sorts of boxes to create an interesting structure for them to explore? As they used to say on Blue Peter: "You'd pay a lot of money in the shops for something like this!"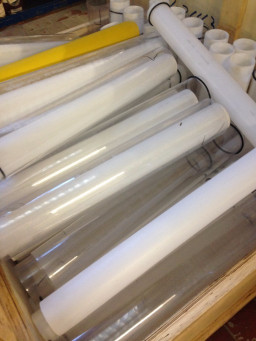 You could even incorporate some of these trays into your design, perfect nesting boxes for outside, as well as in. (You would definitely need to put drainage holes in unless you are planning a swimming pool for shrews.)We have an amazing selection of catering food trays with lids. All shapes and sizes, for salads, cake and butties.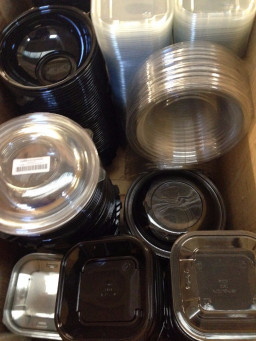 Or maybe a psychedilic hamster hall of mirrors? (Not suitable for hamsters of a nervous disposition!) These pretty shiny things are the back reflectors from lights. So many creative uses and even horticultural uses.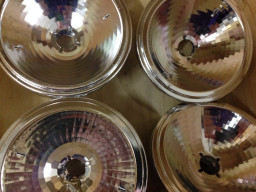 Which leads us away from building bizarre habitats for your pets and out doors to the garden or allotment. We have a few of these barrels left from the old shop displays, so pop down and grab one for your tatoes!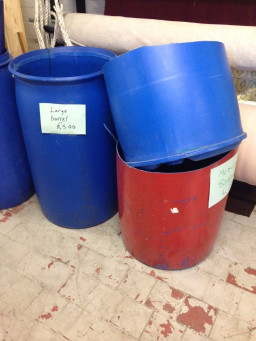 This lovely purple wire may also have uses on the allotment, as well as artistic purposes. It really is a very pretty purple.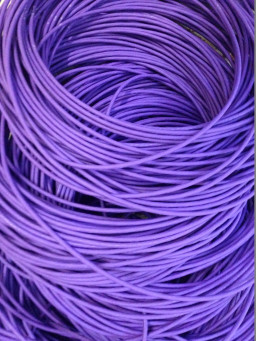 And lastly: large wooden cable reels. These are to upcyclers, what cotton reels are to borrowers. Click here for some inspiration.
So, lovelies, we must bid you adieu and look forward to seeing you up here in sunny Blackpole sometime soon.

Remember, our new opening times are:
Wednesday 12 – 7pm
Thursday 12 – 7pm
Friday 11am – 3pm
Saturday 11am – 3pm
Please remember that we are unable to reserve items and if you have any queries send an email to info@wre.uk.com.