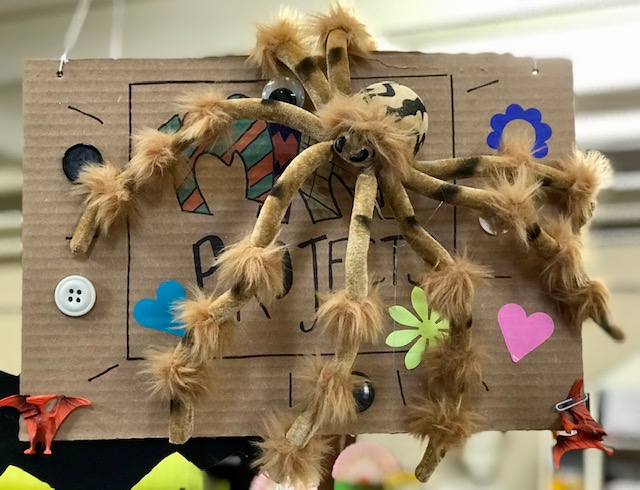 Hello again, scrap fans! Although in the last few weeks we have been banging on about stocking up for Christmas, let us not forget that before then we have Halloween awaiting us. So this week we bring you loads of good stuff to bring out the spook in you.
We have a wide range of Halloween-related goodies, including face paints, pumpkin-shaped paper trimmings and pumpkin carving kits. We also have all the fabric, ribbon and crepe paper that you'll need to create costumes and even toys, like our Terry the Tarantula. Come and meet Terry, and see if you can find all the bits and pieces to make one of your own.
Aren't these cityscape banners fabulous? Choose from San Francisco, Dubai, Singapore, Madrid, Johannesburg, Atlanta, Sydney and Montreal. We have only one of each, so be quick to grab your favourite city. They are 3.25 metres long and 1.35 metres wide.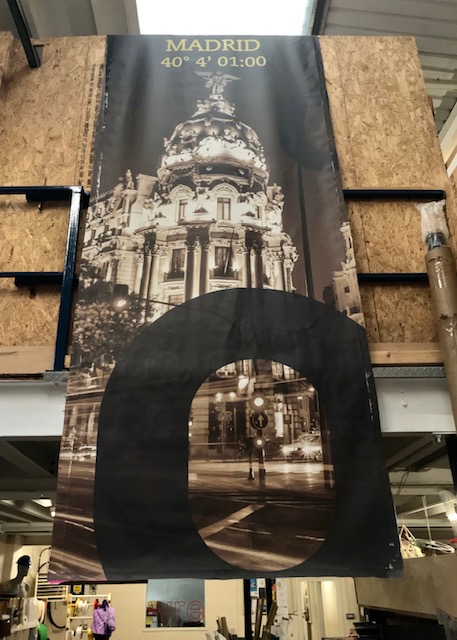 With school now resumed, you might be in need of some exercise books, like these ones. Different sizes, and they come in lined and squared versions, with different widths of lines and squares. There are sure to be some that fit your needs perfectly.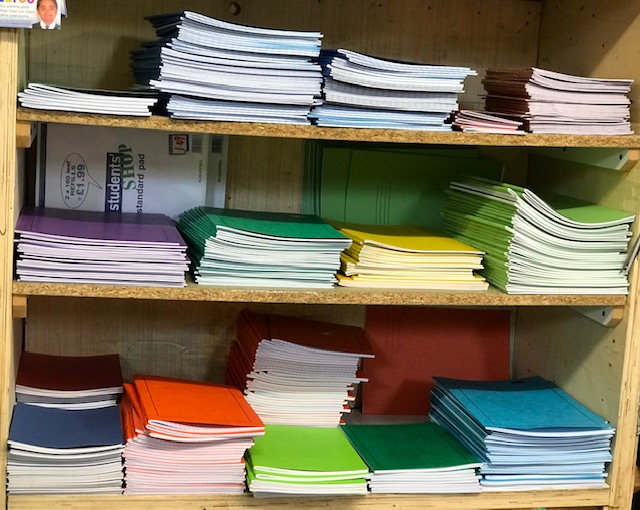 Also in different sizes are these wheels, ranging from 20 cm to 30 cm to 60 cm in diameter. Just the thing for your next go-kart.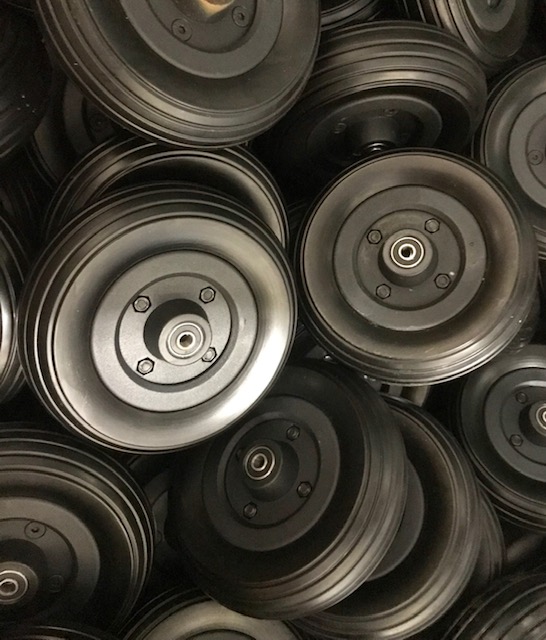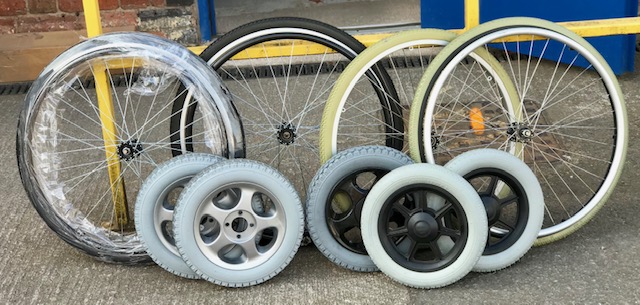 Even more good stuff in different shapes and sizes are these spectacle lenses. String them together to make wind chimes, paint them as Christmas tree decorations, make your own kaleidoscope – hours of endless fun lie ahead.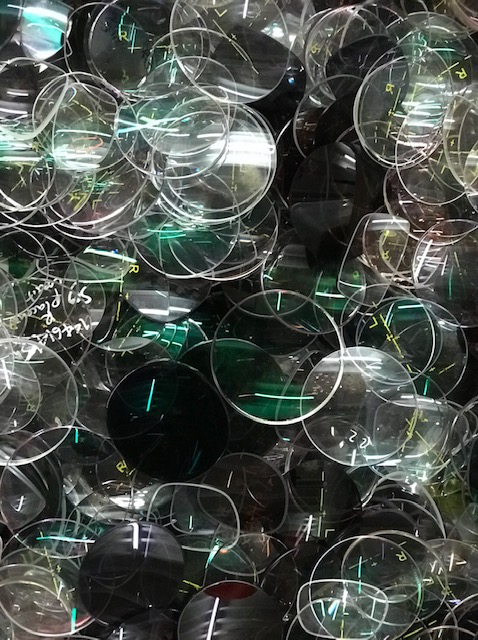 Tonight there's the autumn clothes swap at the Pump House, and on Saturday 14 September, the Repair Café is once more open for business. Monday, 16 September, sees the start of Travel Wise Week, during which we should all make a concerted effort to reduce our carbon emissions. For more information on these events, check the website (http://pumphouse.org.uk/whats-on/).
So goodbye and farewell until next week, and may you have loads of fun with all your scrappy activities.
The WRE Team