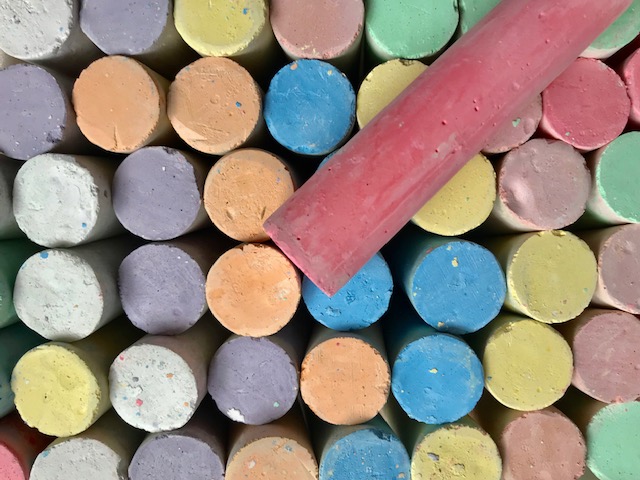 Greetings again, all you lovely scrappy people out there. Hope you have been enjoying the fantastic spring weather we've been having, but if you have to stay inside, we've got some wonderful stuff to keep you occupied, especially with half-term holidays coming up. Grab some of our bargains to keep the kiddies happy and maintain your own sanity.
First we have some gorgeous border paper and bordette rolls, which are fantastic for all types of scrappy activities. They are a metre in width and various lengths and come in lots of different colours and patterns, and best of all – we are giving you a BOGOF bargain! Don't say we don't spoil you.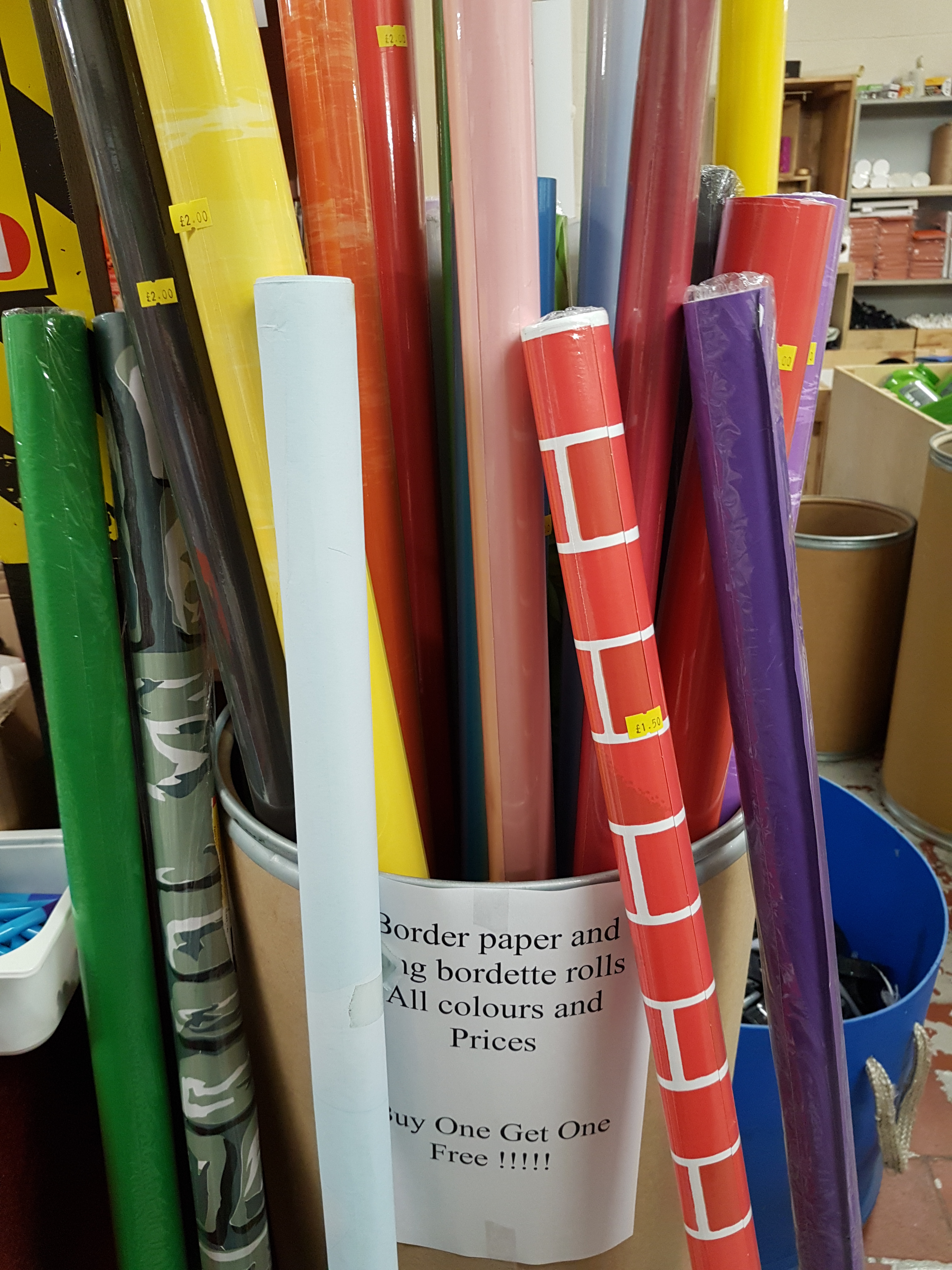 Next up we have these packs of chalk – perfect for all you artistic folks. Again, an absolute rainbow of colour, and about 40 sticks in all, but unfortunately the cases they are packed in are damaged. Just so you know.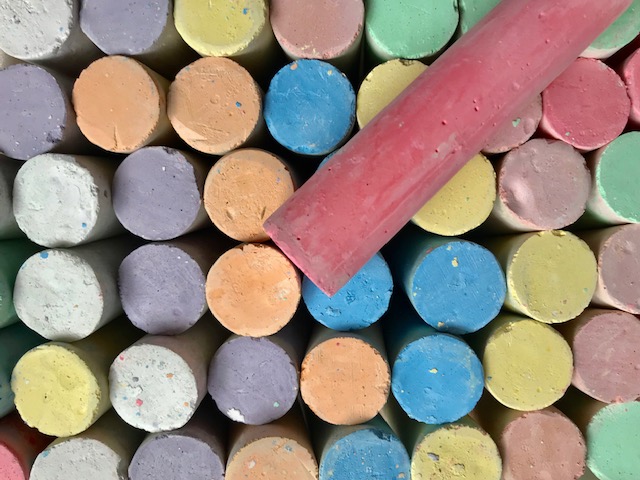 Aren't these white tubs fabulous? They measure 36 cm by 22 cm and are 32 cm deep. They would make wonderful rubbish bins for your study, or a clothes basket for dirty linen on its way to the washing machine, or an ironing basket, or just use it for any kind of storage that doesn't require a lid.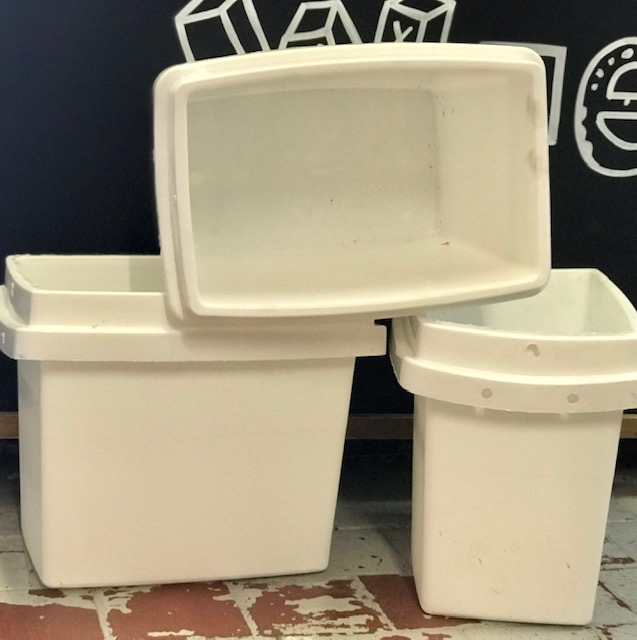 These super barrel ends are 40 cm in diameter, and would make a gorgeous lampshade. Or you could use it as a washing-up bowl, or as a feeding bowl for your four-legged friend if he or she is a Newfoundland or a Great Dane, or turn it into a birdbath. So many uses!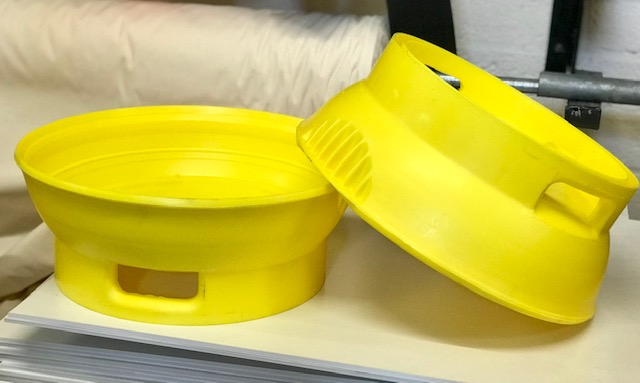 This week's one-off is this orange plastic platform that would be just dandy in the garden for planting your spring seedlings. It's a metre square and divided into lots of lovely little sections for all your different plants.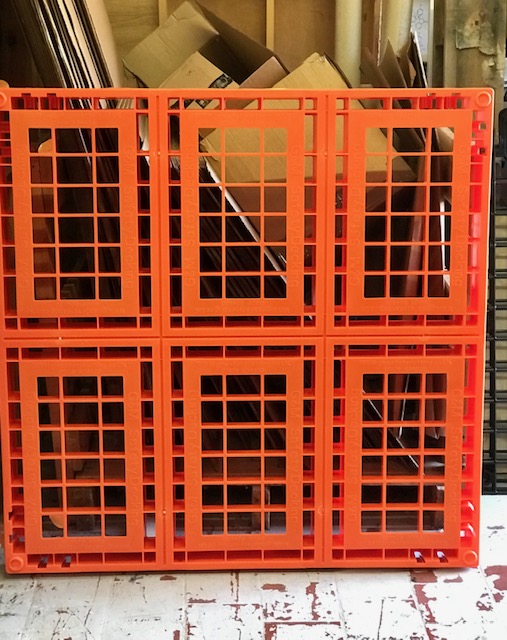 Also for the garden we have some rolls of weed suppressant, in different lengths and widths. Get it in quick before the hot summer weather starts those pesky weeds growing into unmanageable problems.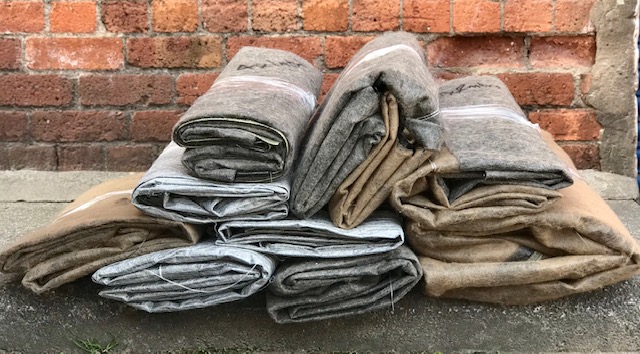 And to finish, something for the artist or dressmaker. These plastic busts and torsos can be dressed up or painted – paint them or make a painting of them. Or if you're lucky enough to be the same size, use it as a dressmaker's dummy. Or think of some other use – we know how ingenious you people are.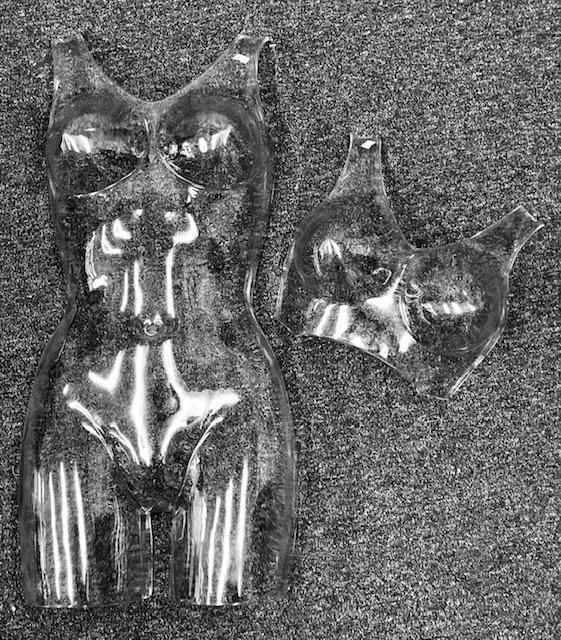 Finally, our friends at the Pump House tell us that this Saturday, 25 June, is the start of the Malvern Walking Festival. So get your boots on and go! You'll love it! Full details at http://pumphouse.org.uk/whats-on/.
So that's it for another seven days. Same time, same place next week.
The WRE Team