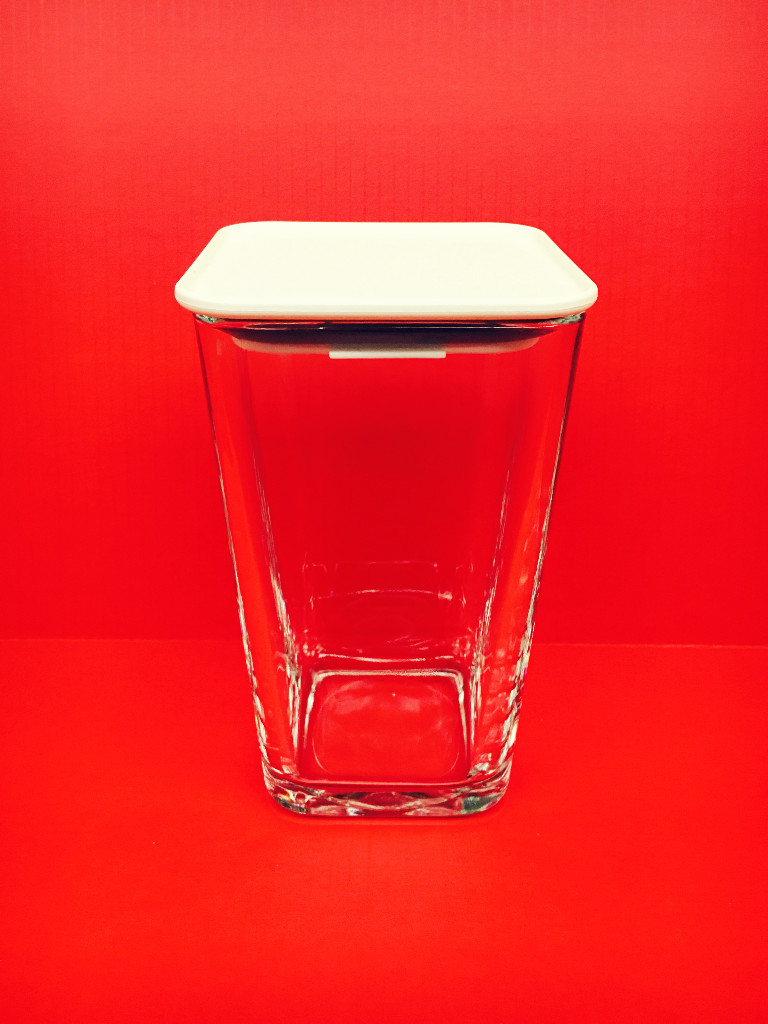 Great Crates and Jobs Galore!
Great Crates!
Salutations September Scrap Seekers.
The warehouse elves are still digging into the warehouse Naughty corner, you can almost see the floor now, and look what they found. These two crates are 62cm square, 54cm in height and are woodstain treated. We've added a piece of weed suppressant to each one so that you can line them. All you need to do is drill some drainage holes, fill them with compost and you would have lovely planters. Now, where did we put those bay trees?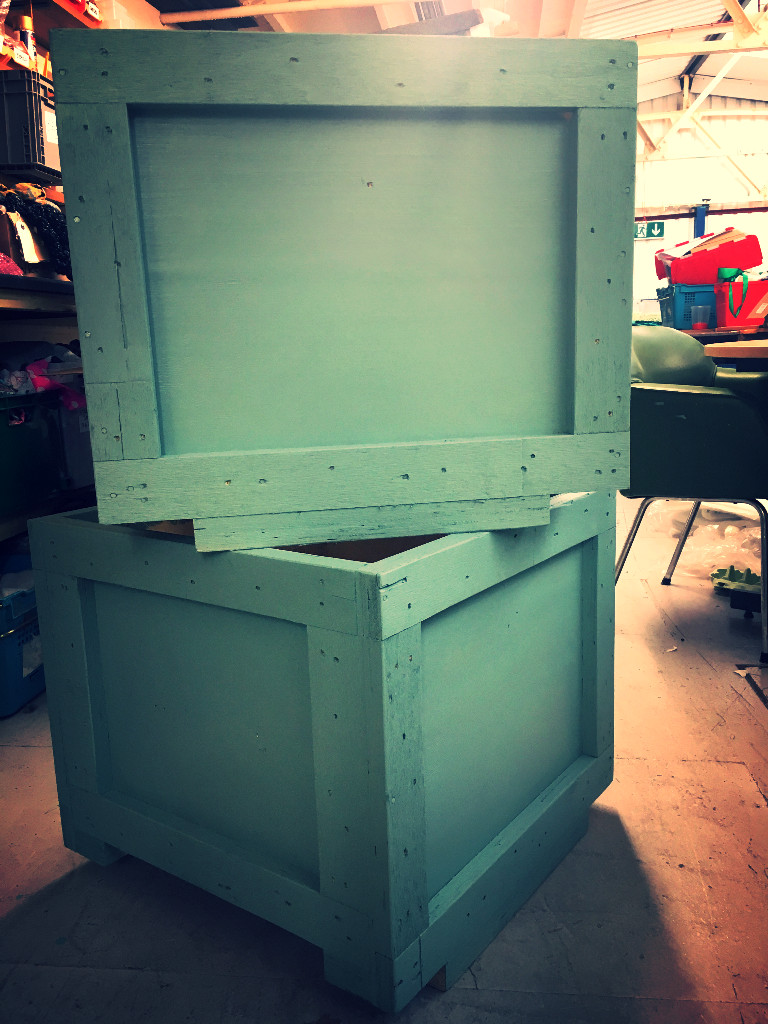 We also have two "project pack" crates which would make perfect log stores. Sorry folks, logs not included.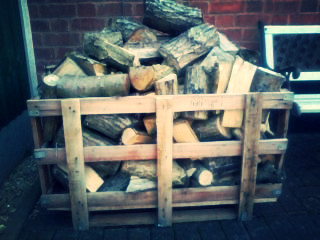 Question: When is a door not a door?
This is a door.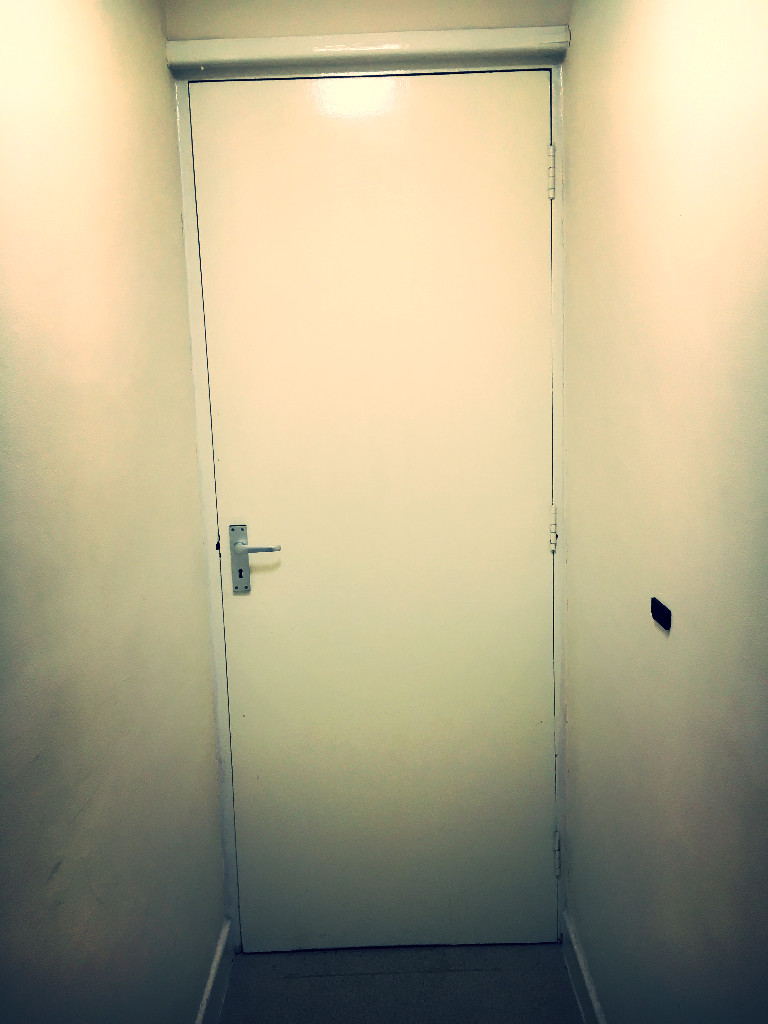 Answer: When it's ajar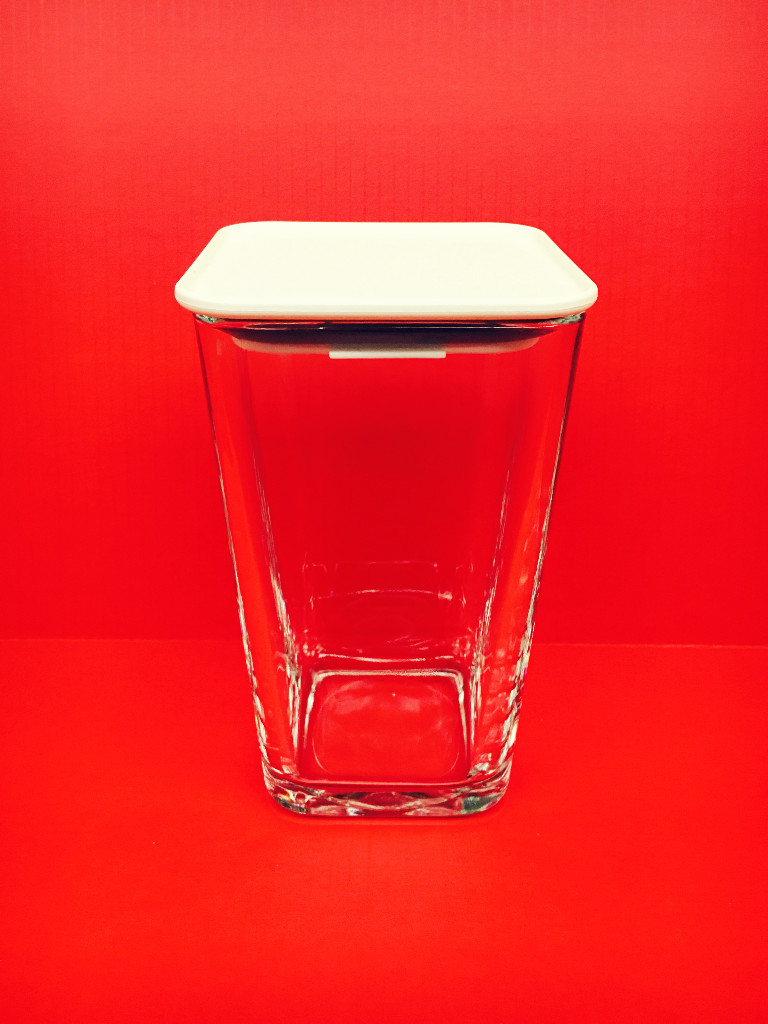 This is a jar. Apologies for the homophone. We do have lots of jars in all shapes and sizes just waiting to be filled with whatever you buy from us.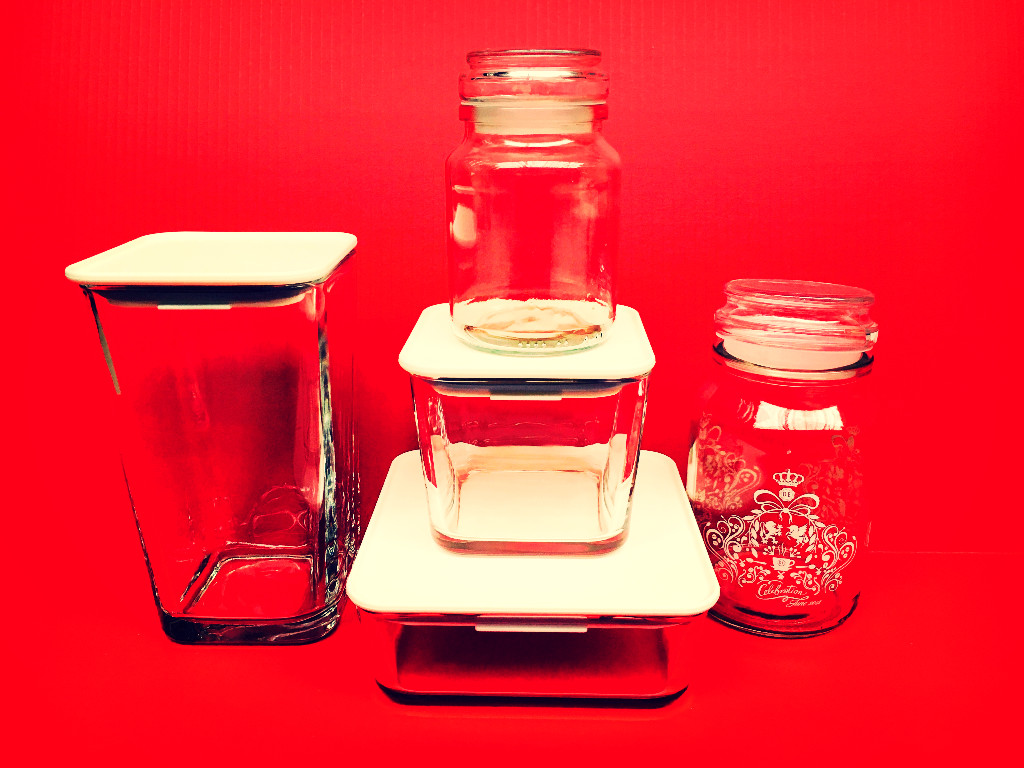 Ssshhh! Can you hear it? Listen very carefully. Music? Blue grass?
Watch out for the tumbleweed! Okay. Joke's over. We do however have lots of different coloured artificial grass in stock. Blue, yellow, red (sorry, Mr. President, just a little bit too late for you) and even traditional green in colour. Normally we tell you that this grass can only be used for artistic purposes as it has no backing but on this occasion it has. If the sticker states it has heavy duty backing with drainage holes you can use it outside and it will not shed.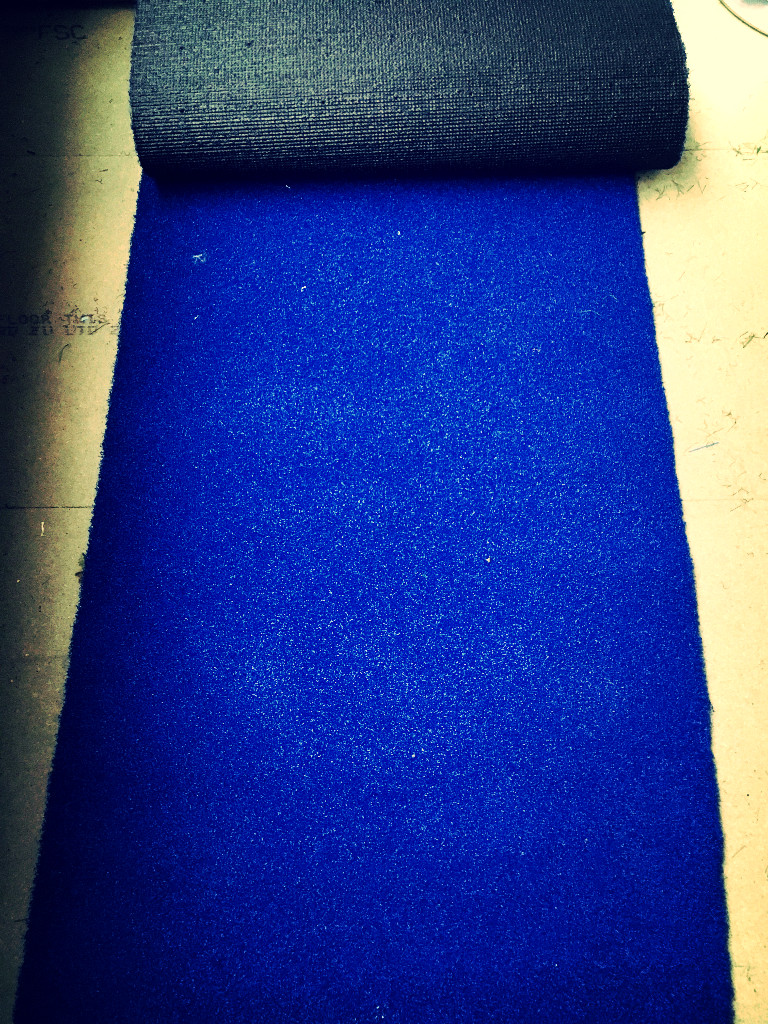 Our next two offers have always been popular with our members. Plastic and cardboard reels and plastic bobbins, all in various sizes. You will find these items in scrap.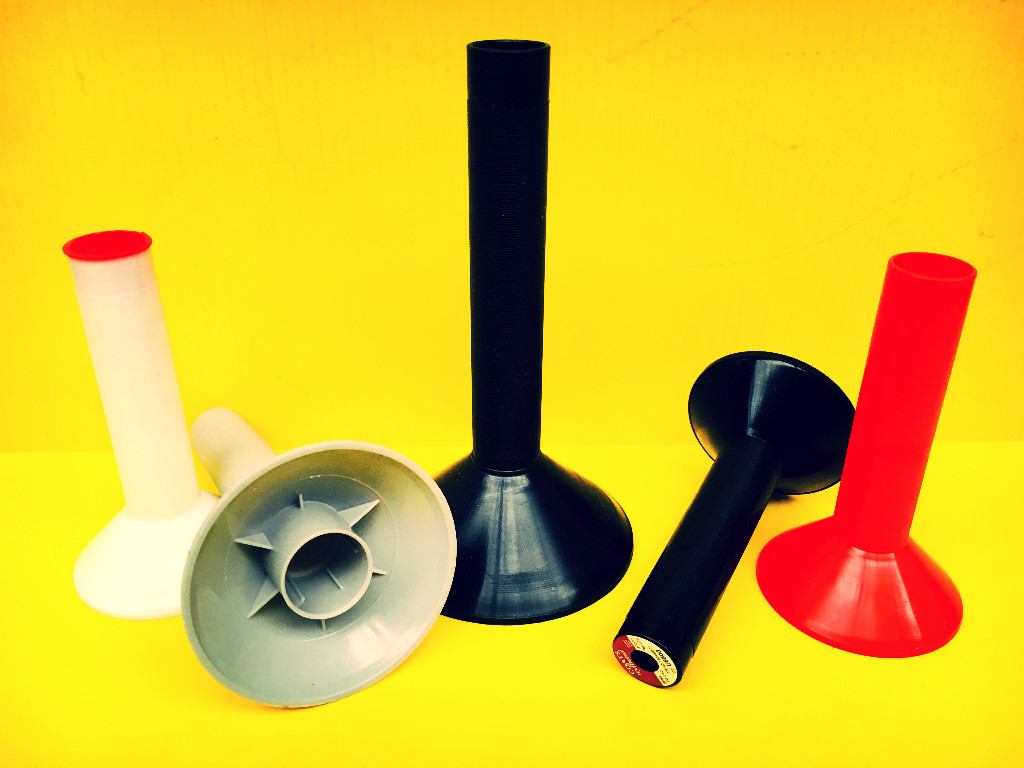 We're coming to the end of the holiday season now. Do you own a caravan or static mobile home? Are the furnishings looking tired and worn? The elves dug out a large amount of fabrics perfect for the purpose of recovering your seating. So much so that they couldn't squeeze it all into our Shaberdashery room so they've put them on the rollers in Quality Street. All our fabrics on the roll are a bargain at £1.50/mtr.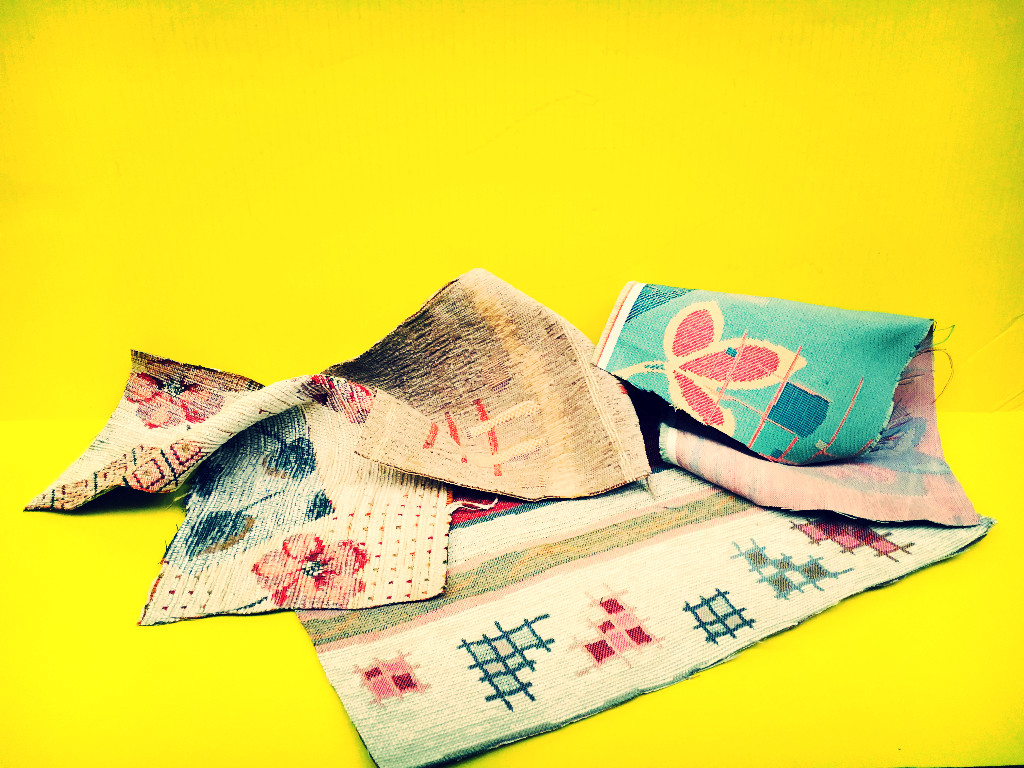 Don't forget that during September we're running BOGOF on flat sheet cardboard. Two for the price of one; you just pay for the dearer item.
It is a rare thing in scrapland, but we currently have two job vacanies, one for a Retail Assistant and the other for a Warehouse Assistant. If you would like more information or an application pack please email info@wre.uk.com. CV's will not be accepted.



Looking for something to do this Saturday? How about a visit to Gheluvelt Park in Worcester? It's the annual Bark in the Park event, a celebration of the canine community, and runs between 10: 00 and 15:00 hours. Entry is free. Plenty of fun for our four legged friends and their owners.
Go to: www.eventsinuk.net/event-bark-in-the-park-worcester-946154

And last, but by no means least, the database. Still down we're afraid so please remember your MEMBERSHIP CARD or you will have to purchase day membership for £1 with Bronze benefits.
What a lot we've got! Best to get here early and grab a bargain because once it's gone, it's gone. Remember, we're unable to reserve items. Hope to see you soon.
The WRE Gang.
Save