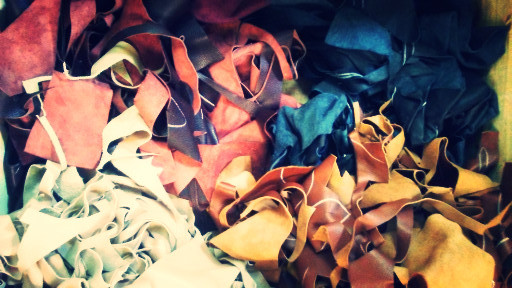 Afternoon all! Are you ready for another week of scraptastic fun in (or out of) the sun? Then here we go!
First up are these gorgeous little glasses. They are actually tea light holders, but there's no reason why you can't use them for other purposes. In different sizes and colours, you could make a very nice little set of glassware.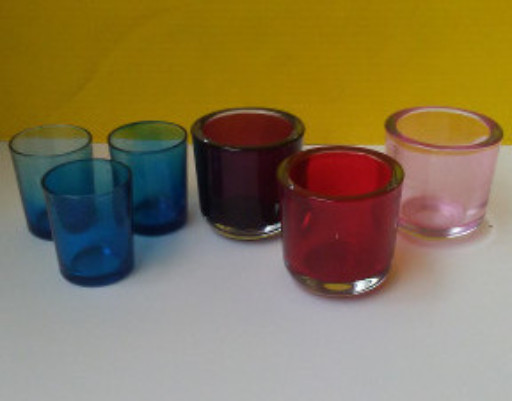 Next we have egg boxes. Very handy for storage of all kinds of bits and bobs from your sewing room or your shed, and you can use them to make all sorts of fantastic crafty projects with the kids. You can never have too many egg boxes.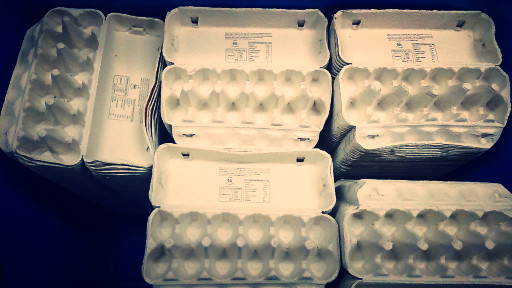 If you're into leatherwork, we have lots of lovely leather offcuts. In a wide range of colours, textures and thicknesses, there is sure to be something that will be suitable for your next leather project. Maybe a patchwork bag?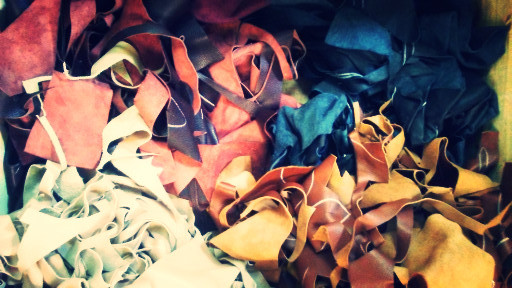 We have some really lovely pool liner for that paddling pool you've just bought. Or you could use it to line that pond you've been thinking of building in the garden. The frogs and newts would surely be right at home with the pebbly bottom. Or you could just use it as lino to give your kitchen or bathroom a summery look.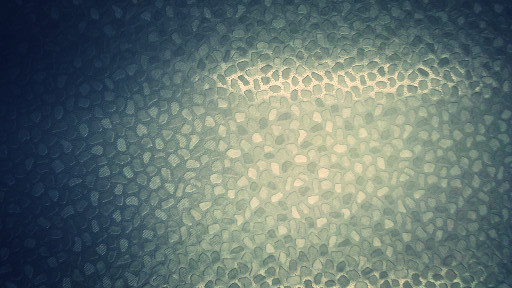 These strange-looking objects are not some fancy lightbulbs – they are actually teardrop terrariums (or terraria if you want to be pedantic about plurals). Anyway, you can plant little gardens in them and hang them up for a really splendid effect. The large ones are about ten inches long and the small ones about seven inches.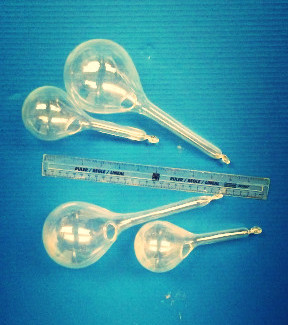 Finally, we have those good old essentials without which no home is complete – loo roll and hand towels. Enough said.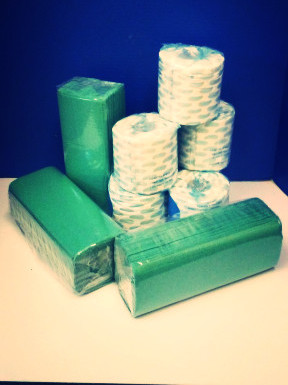 July is #Goplasticfree month so join in the Marine Conservation Society's #plasticchallenge and be part of our LIVE A LIFE LESS PLASTIC workshop. WRE and DWT will share with you the techniques to make your kitchen, shopping and beauty regimes less reliant on single use plastic. Make your own beeswax plastic wrap, to help you reduce your use of clingfilm in the kitchen, create a waxed sandwich bag, sew a net bag for grocery shopping and cotton rounds instead of single use cotton pads for your cleansing and beauty needs. There is still time to purchase a ticket for £12 so to secure your place in the workshop visit http://www.livealifelessplastic.eventbrite.co.uk.
See you all next week for some more summery fun.
The WRE Team