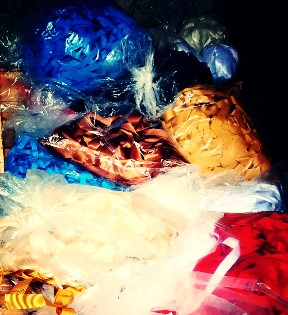 Salutations, me lovelies! Blackpole is currently looking resplendent in the dazzling morning sun. Who needs to go abroad? Here you have brilliant sunshine, historic architecture and a fascinating shop like WRE to wonder at and wander around in sweet anticipation.
Just as our ancestors followed the Spice Trail in search of the new and the exotic, we have been back out on the Scrap Trail. The scrap caravan has just returned from the exotic paradise of Stoke-on-Trentalia, with a wealth of tales and lots of alluring scrap.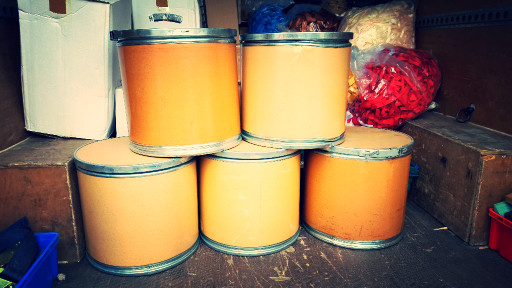 Take a look at these lovely cardboard barrels. Not only are they big and strong but, zut alors, these babies have clip on lids. These are quite tasteful as they are, but a blank canvas for anyone whose storage needs a little je-ne-sais-quoi to juj it up a bit! Alternatively, you could make a cushion for the top from our vast array of upholstery fabrics and fillings, and voila: a stool!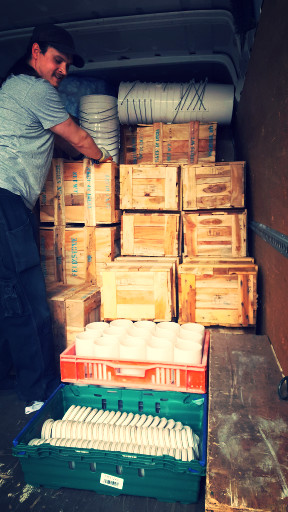 Continuing on the theme of lidded receptacles, WRE pinup boy Adam, is just unloading a stack of these beautiful rustic wooden crates with lids. These could easily be fitted with a shelf to make a natty bedside table and hinges fitted to the lid to make a door. Or you could stack em and pack em to recreate the WRE look at home!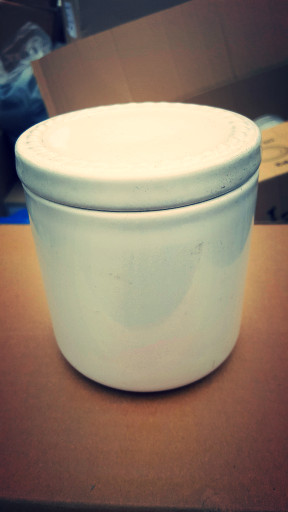 Our next lidded offering is in the form of white ceramic storage jars with lids. These would be a perfect base for your own designs of kitchen storage jars; perfect for the modern tea drinker who has lots of different types of tea.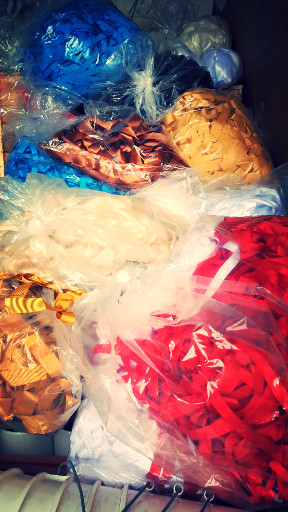 With all these lovely containers, we really need to offer you something lovely to put inside. Which brings us to the ribbon. We have brought back an absolute stack of beautiful shiny colourful ribbon. Many's a sow's ear has been made into a silk purse with the addition a lovely silk ribbon.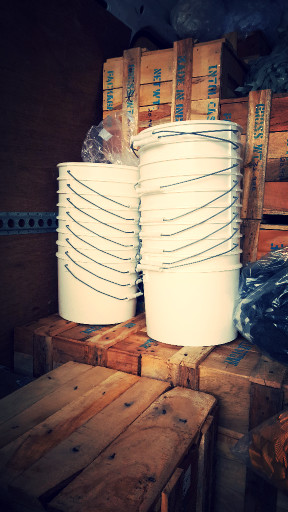 Drum roll please as we present you with one of the most useful objects ever to have existed since the dawn of time, the humble bucket! Our last offering for today doesn't have any lids, but we can guarantee you, that if a caveman walked into WRE today, he'd fill his trolley with these functional design classics.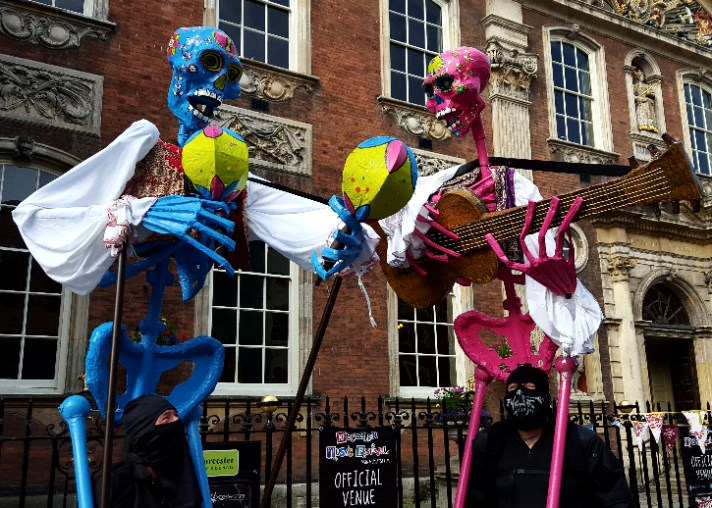 And lastly, before we bid you a fond farewell, we have some rather exciting news of something to get involved with. Do you remember the amazing skeletons created by WRE staff and volunteers for last year's Worcester Carnival? Well, we are doing it again. This year's Worcester Carnival will be held on Sunday 28th August and the theme is films and musicals. Once again, we have something rather special in mind, so if you want to get involved, please join our fabulous and fun Carnival Crew. Weekly carnival drop in sessions will be held upstairs at WRE on Wednesdays 5pm-7pm. Be prepared to get mucky during these sessions so wear clothes you don't mind getting damaged or dirty. We need all sorts of personalities and skills to join our carnival crew and be part of the WRE parade.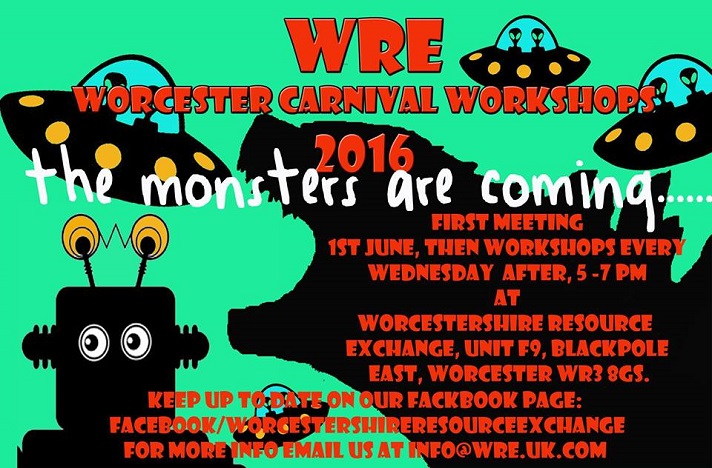 So long, farewell and auf wiedersehen, but not goodbye from the WRE gang. Please remember, we can't reserve items, so you'll just have to pop by soon if something tickles your fancy. Pip Pip xx