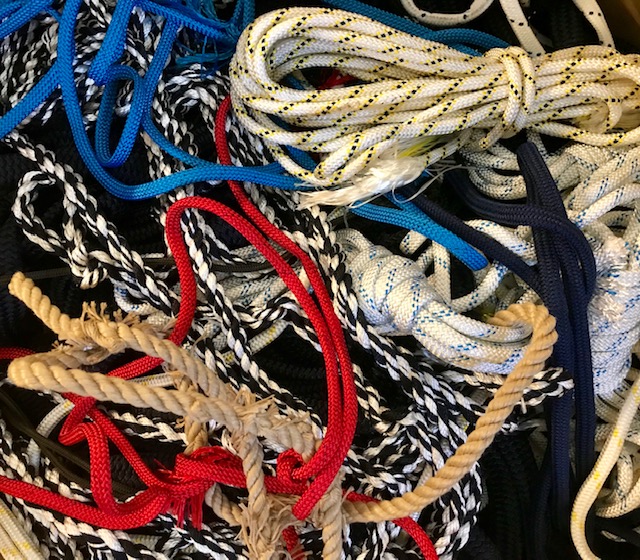 Good day all. How are you feeling?
We've all been feeling a bit ropey here at WRE this week, because we've had a fabulous donation of rope! There are lots of colours, thicknesses and lengths to suit all kinds of uses. Some of us are still practising our knot tying skills. Ask for a demonstration next time you're in! We could rustle up a dog tug toy or a fancy tassel. We can even perform an Indian rope trick if you catch us on a good day.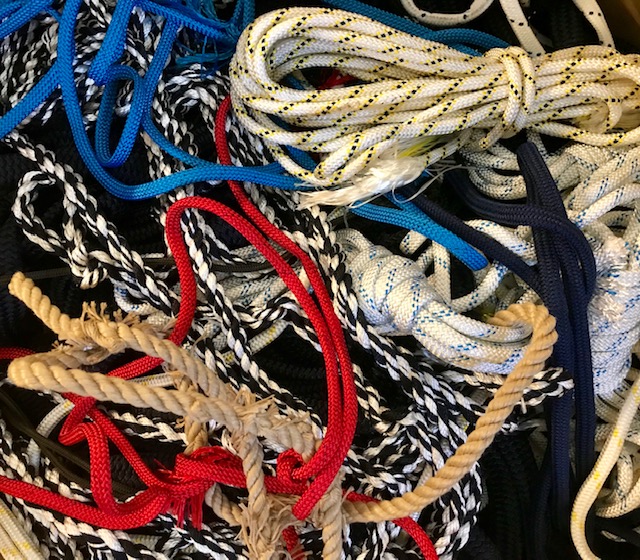 Or you may just find us with our feet up drinking coffee. It would be because we are trying out this lovely bespoke cable drum coffee table. Perfect for a cuppa inside, or out in the garden. Even better with a biscuit.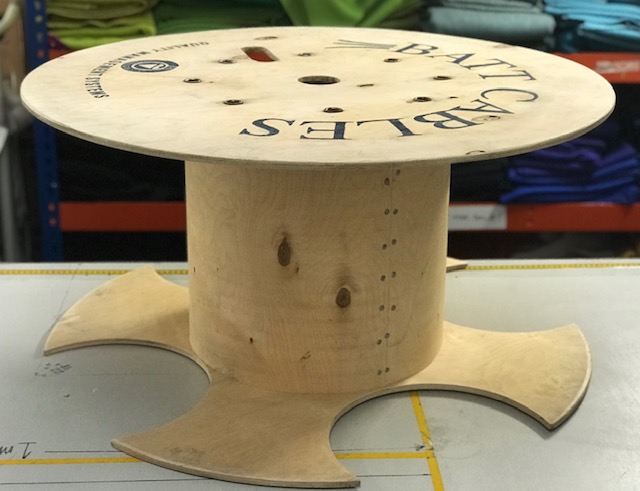 In store this week we have lots of black garden netting. You could use it in the garden. You could have a go at making reusable fruit and veg bags. You could make a retro Goth outfit and pretend you've travelled back to the 1980's. In fact, we have a fresh stock of t-shirt material as well, some of that has retro designs too.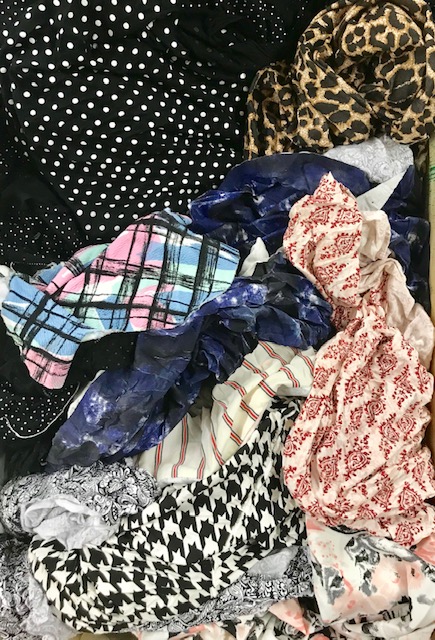 Also on offer is a supply of white plastic lids; perfect for childrens activities. At 5cms diameter they would make great counters, mini paint mixing pots, or could be painted with acrylic to make eyes or bugs or faces, or joined together for larger sculptures.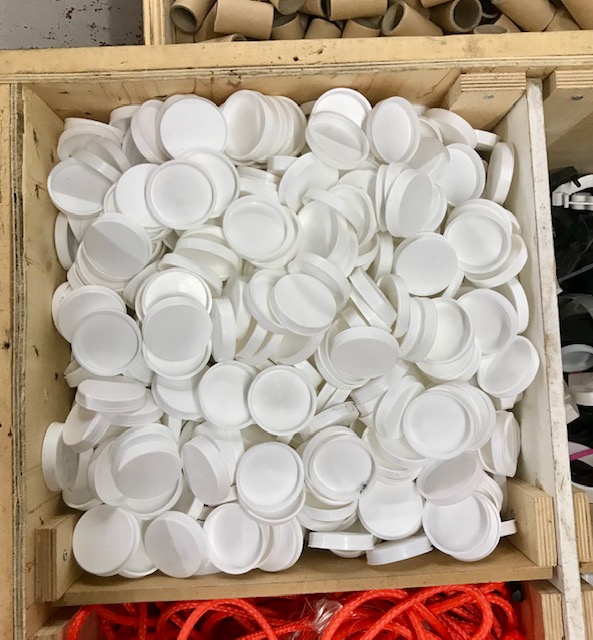 Finally, there are these plastic reels. Great fun if you fancy a reel rolling competition, or for stacking together to make a tower. The tallest tower is the winner!!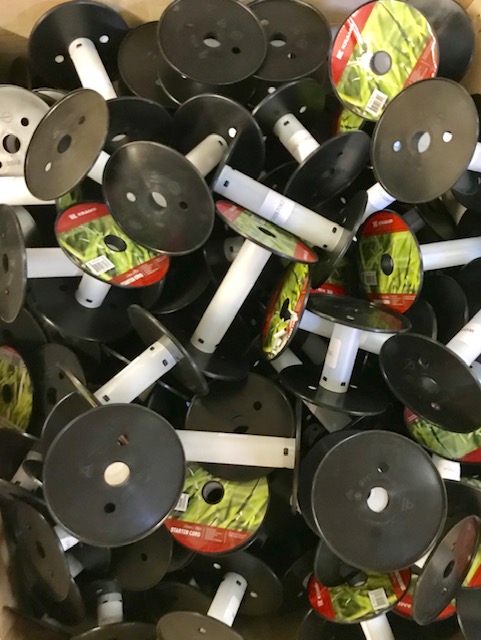 Please take a look at The Pump House website for what's going on this week. There are a couple of job adverts if you fancy joining the team at Duckworth Worcestershire Trust.