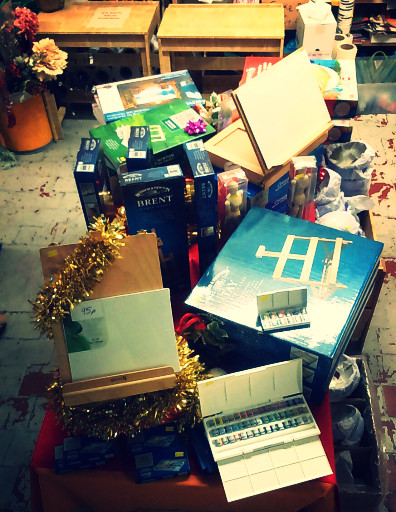 Greetings again from scrap central! We have almost sold out of Christmas decorations, but we still have plenty of scrap materials to turn into nifty gifts, and a whole heap of stuff that are gifts in themselves.
Let's start with these Pink Pig sketchbooks, made from recycled materials. In a wide range of sizes, and priced from £2.35 to £8.35, these are always popular, and they won't last long, so be quick or be sorry!

We have artists' materials to go with the sketchbooks. A range of products from Winsor & Newton and Reeves, including paintboxes, easels and paint-by-numbers kits, these would make fantastic presents for anyone interested in art.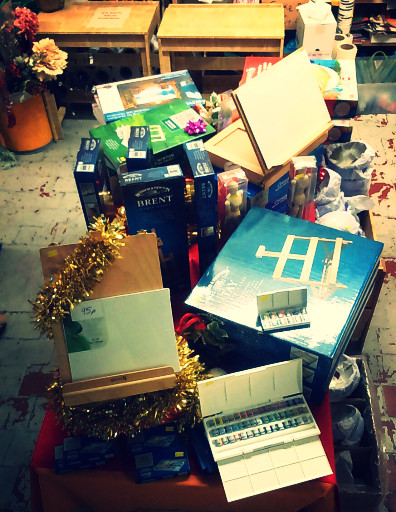 These post supports measure 20 cm square by 10.5 cm high and accommodate a 6.5 cm square post. Forget the post and use it to make a model lunar landing module. Moon base calling Earth!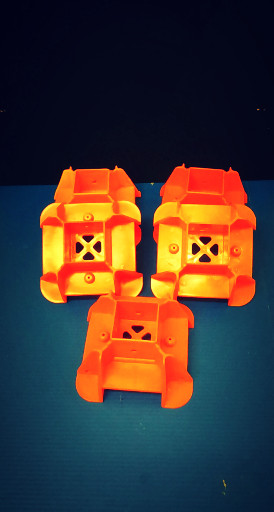 Remember our feathered friends this winter and use these mesh cylinders to make sensational bird feeders. They are 41.5 cm high and 21 cm in diameter.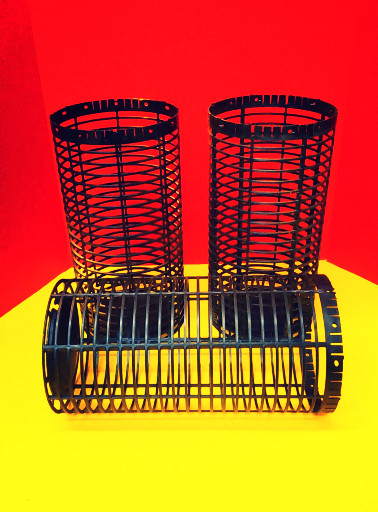 As a Christmas special, all these cardboard tubes (except the really wide ones, which are individually priced) have been moved to the scrapstore, so they can be included as part of your basket or trolley load.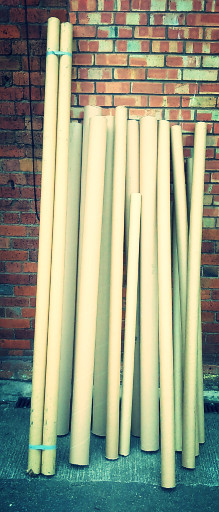 These fabric samples come in a variety of sizes, shapes and textures. Perfect for the patchwork beginner to try out their skills.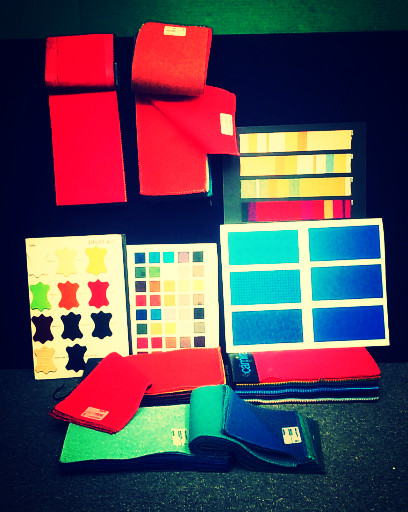 We have these really fab plastic pots, in black or brown, 17 cm high and 33 cm in diameter, just right to hold the Christmas tree or other festive greenery.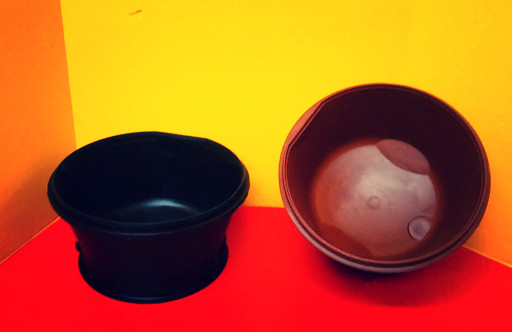 And finally, we have plastic tubes, in a variety of lengths, but all 2.5 cm in diameter. Too small for a ferret run, unfortunately, but you scrappy wizards are bound to have a zillion ideas for them.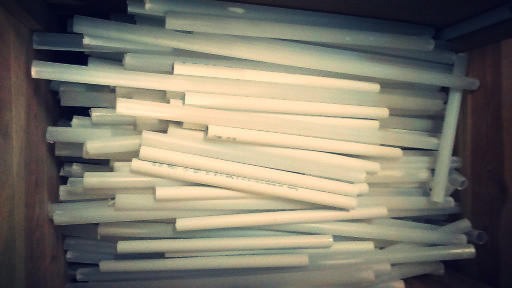 Don't forget that we close on 16 December, so next week will be the last blog for this year. We will reopen on 6 January, full of vim and vigour to face the New Year!
The WRE Team