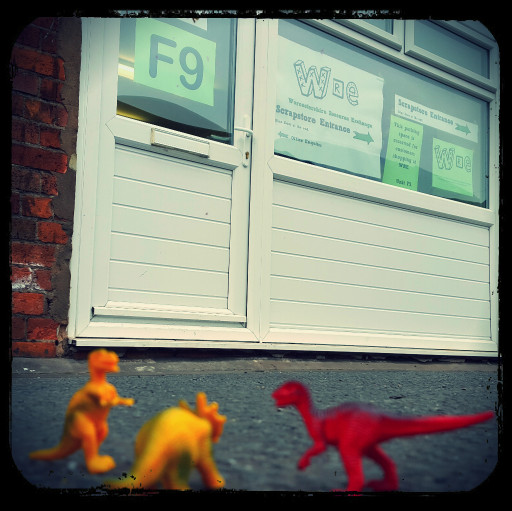 Easter Eggcitement at WRE
Early blog and mail out this week as we are only open Wednesday and Thursday and closed Good Friday and Saturday as we will be stuffing our faces with Easter eggs and watching season 5 of Game of Thrones........no spoilers please!
Don't forgot our annual chick hunt.........oh sorry the chicks got lost in the move, but we do have dinosaurs instead. Well they hatch from eggs too. Today and tomorrow from 3pm come on down and hunt for a dinosaur. If you find one than you get an Easter egg.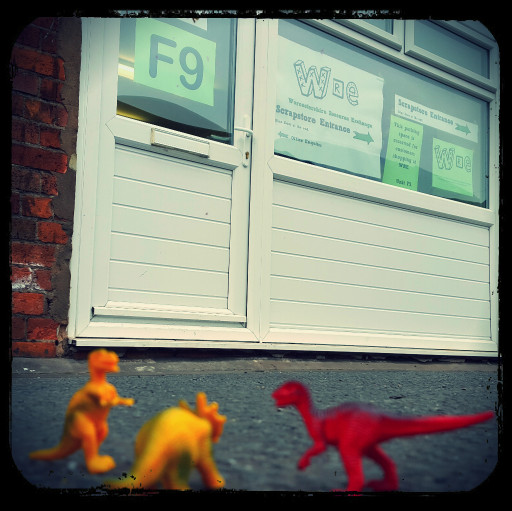 Right folks, down to business and what wonders do we have for you this week. At Christmas we call them snowballs and at Easter they magically turn into bunny tails. They look like cotton wool balls, but actually they are made from gathered gauge fabric. Great for craft activities and also for removing nail vanish. We also have these gauge swabs that are very useful for all sorts of cleaning purposes.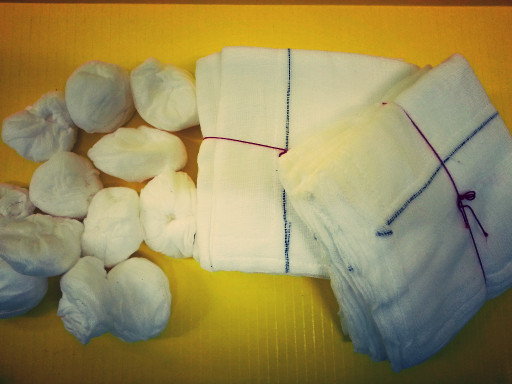 We have a fresh supply of cardboard tubes to keep our ferret and hamster fans happy. We have some tapered cones and some bright and colourful ones also.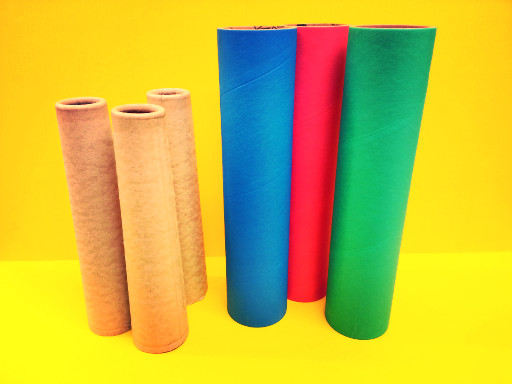 This week enormous cable reels, big enough to make a quite substantial coffee table.
These display board carry cases, minus the display boards would be handy for carrying camera tripods, rolls of artwork or anything long and thin.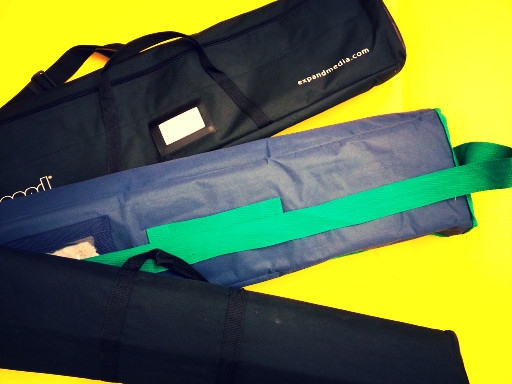 Something for the retro and kitsch fans among you. Record fruit bowls and plant pot holders. For those of you who have always wanted to make them, but haven't wanted to stink your kitchen out for 3 days, we have acquired quite a few of them, which include such classics as Teddy Edwards and Sinbad the Sailor.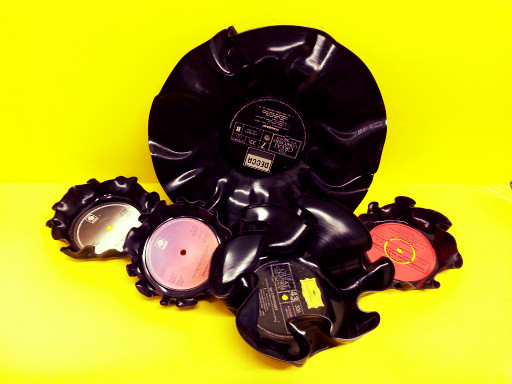 To round up this week's findings we have a selection of overlooked scrap items, but fantastically random and offer a variety of creative possibilities. Firstly concertina paper, great for making paper flowers and butterflies. Secondly wheel chair tyre inner tubes, which if inflated which be like tiny rubber rings and finally if you fancy knocking up a giant garden drafts set over the Easter holidays, these black and white poster tuber stoppers would be perfect for the job.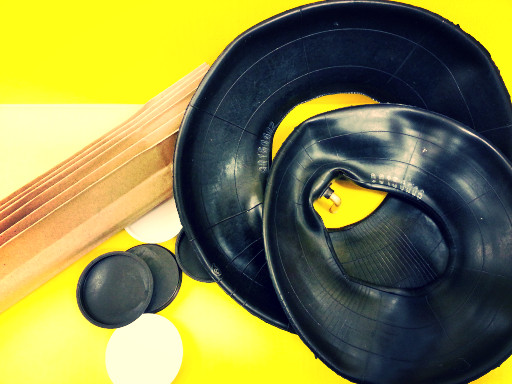 Have a fab Easter hols and may the chocolate eggs be plentiful!

EASTER OPENINGTIMES
WEDNESDAY 23rd March 12pm -7pm
THURSDAY 24th MARCH 12pm -7PM
FRIDAY 25th MARCH - CLOSED
SATURDAY 26th MARCH - CLOSED

Please remember that we are unable to reserve items and if you have any queries send an email to info@wre.uk.com