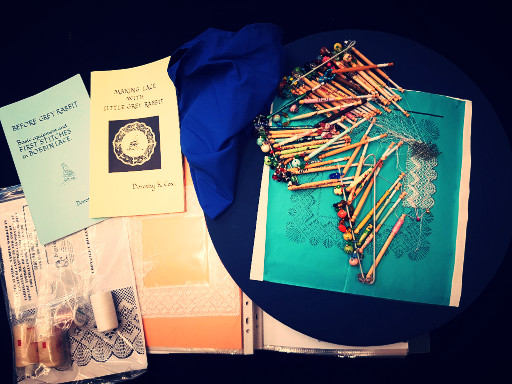 Good afternoon, scrap fans. This week we have oodles of bargains for you to satisfy your crafty cravings. Just have a look at these tempting offers.
If painting or drawing is your thing, we have a new shipment of Pink Pig sketchbooks. Made of high quality paper, in several sizes, with covers of many and varied colours, and in both portrait and landscape orientation, they are perfect for both the beginner and the accomplished artist.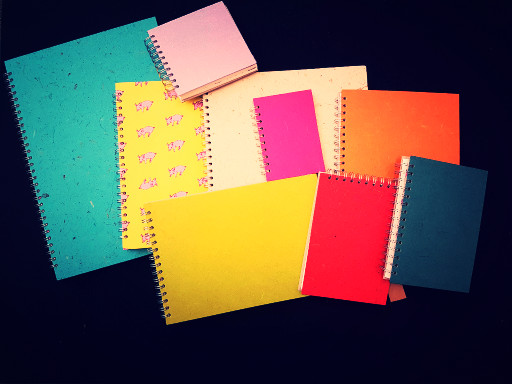 To go with your Pink Pigs, grab some of these deli pots. They would make perfect little paint pots. They are 5 cm tall with a diameter of 10 cm. You could have one for every colour in your paintbox.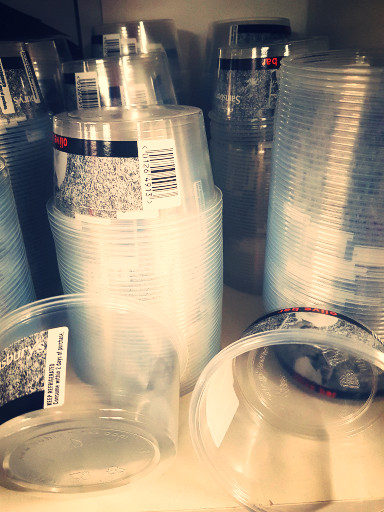 Still on the art theme, we have some faulty children's books. Some of them have the wrong pages bound together, some only have the wrong cover, and most of them have pages that are not printed at all, which means that you have quite a lot of blank pages perfect for drawing and painting. Or keeping a journal. Or a scrapbook. Or any other purpose for which a lot of blank pages are needed.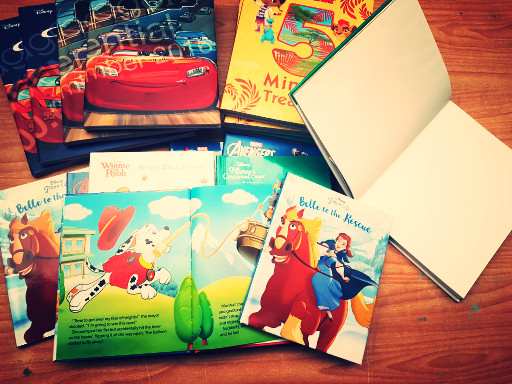 If what you prefer is large scale abstract art, you will need some sponges that you can use to throw colour onto that canvas. These are 13 cm by 19.5 cm, but you could cut them down to whatever size you like. Also useful for washing the car, cleaning your picnic set, in fact, any cleaning task at all.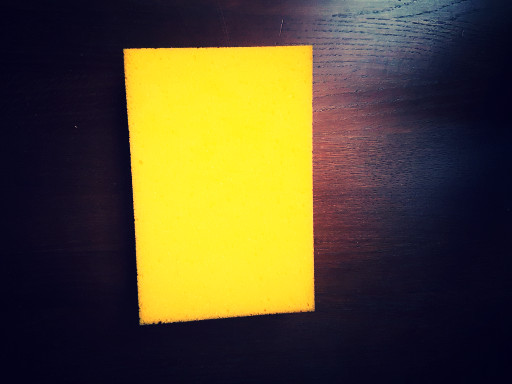 Have you ever had a hankering to make lace? Now's your chance to teach yourself with the aid of Little Grey Rabbit. Everything you need is in these kits. All that's wanted is your time and patience.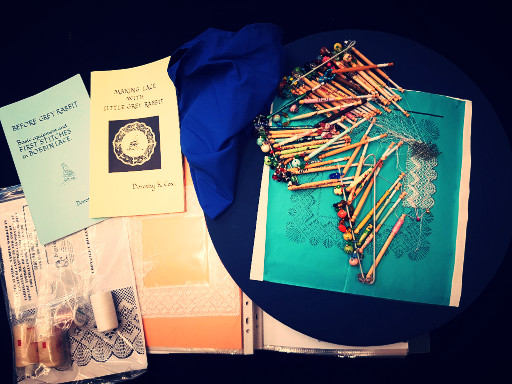 If you prefer fur to lace, we have lots of lovely fake fur. Bags of the stuff, in fact. Lots of wonderful colours and patterns, some in mixed bags and some all of the same. Perfect for making toys or soft furnishings. Who doesn't love a leopard patterned sofa cushion?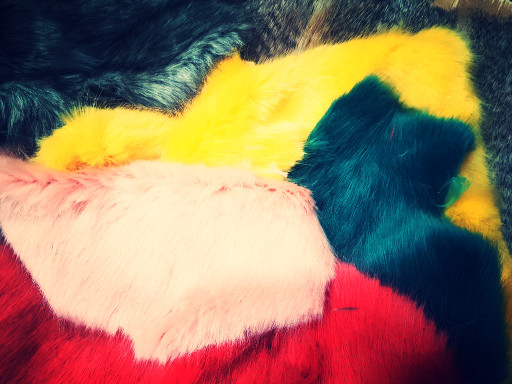 Summer holidays will soon be here, and we have some children's DVDs to keep the kiddies entertained while you get on with the more important task of crafting whatever you want to craft.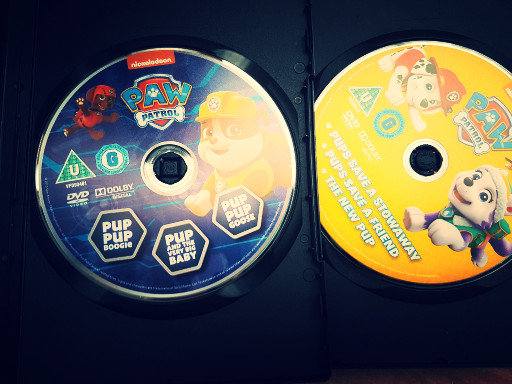 Just a reminder that we will be at Kirstie Allsopp's Handmade Fair at Ragley Hall from tomorrow until Sunday. We hope you'll come along and spend lots of money on all the crafty supplies and re-made items that we will have on show. Book your tickets at https://www.thehandmadefair.com/ and quote the code LEAFEX to get a discount. Hope to see you there!
The WRE Team