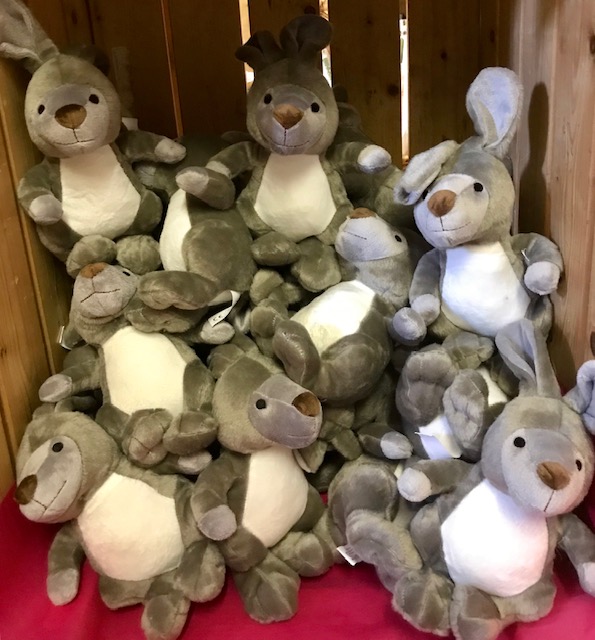 Crafting on a wet afternoon
Good afternoon, all! Or rather, not so good afternoon with all this wet stuff pelting down from the skies. Well, you know what they say about April showers ...
So why not take refuge in some scrappy fun? This week we have some lovely little sticky-backed foam shapes. Tiny little things – the square ones are 2.5 cm square, and the shaped ones have a base 4 cm square. They would make great shapes for printing blocks with the kiddies. Cut them into whatever shape you want, dip them in paint and there you go! Perfect for whiling away the time indoors on a rainy day.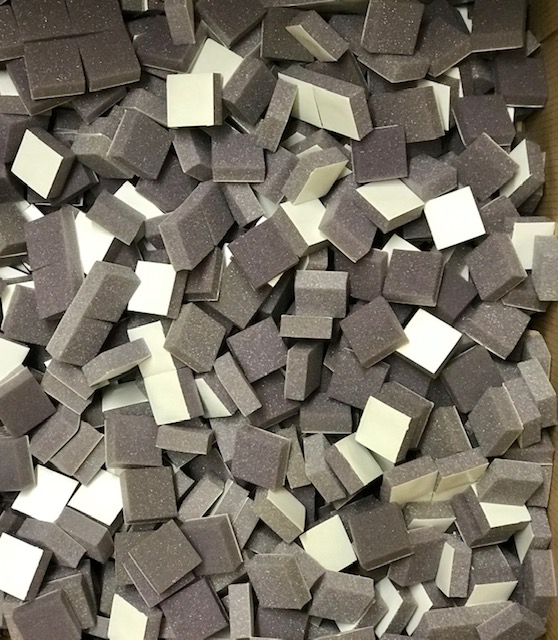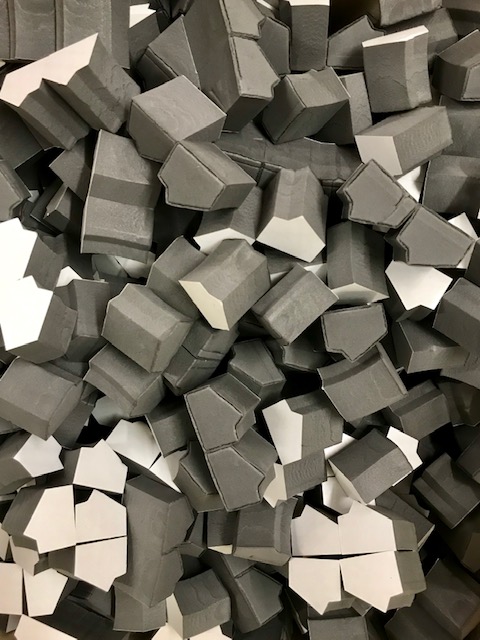 These cardboard boxes are wonderful for storage, or for wrapping up gifts. They measure 35 cm by 14 cm and are 12 cm high. Use them to wrap up your Easter presents – speaking of which, we still have some Aussie rabbits, so grab them before they hop off!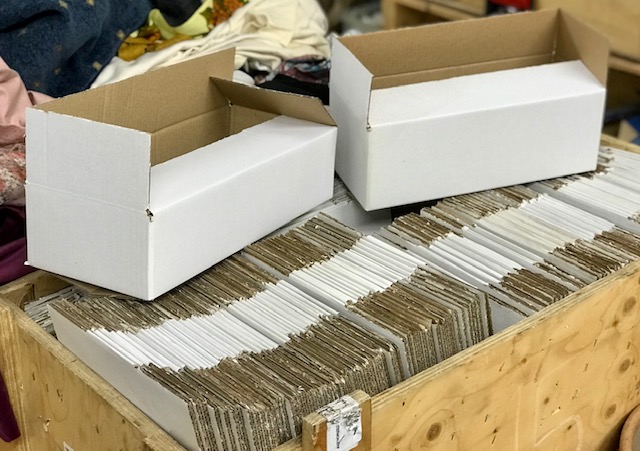 More boxes – these open wooden boxes are 38 cm square and 10 cm deep. Just right for garden beds, or for storing anything that doesn't need a lid.
These odd things are plastic component sheets. No, we don't know what the components are either. They are 30 cm long and 13.5 cm wide. You could use them to make a decorative border around your wooden garden beds, or join them together somehow to make something beautiful. We'll leave the details up to you.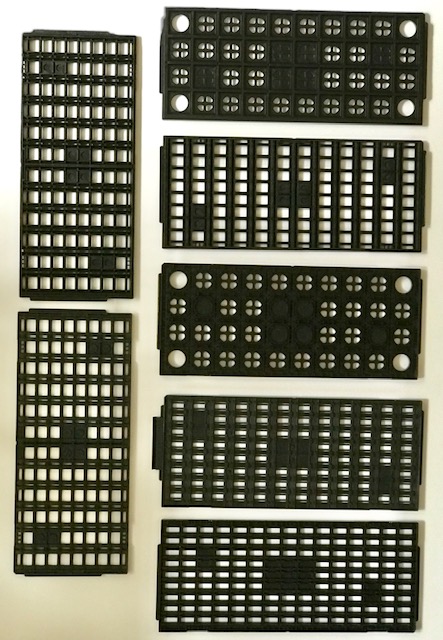 If you are expecting visitors for Easter, you will need to lay in some supplies for the smallest room in the house. We have dispensers for toilet rolls and liquid soap that will more than answer your needs. Stock up now to avoid disappointment.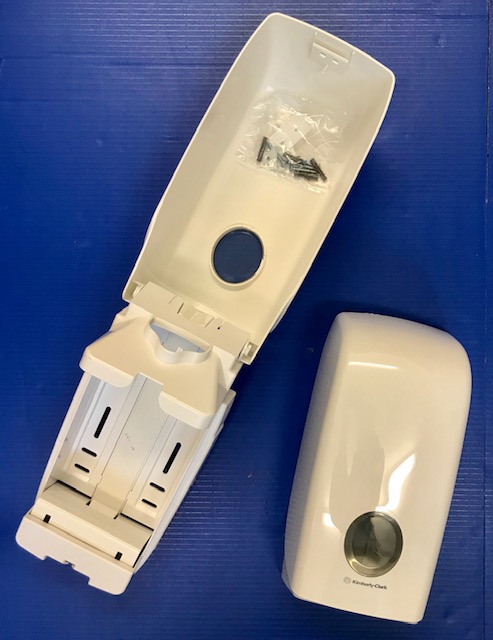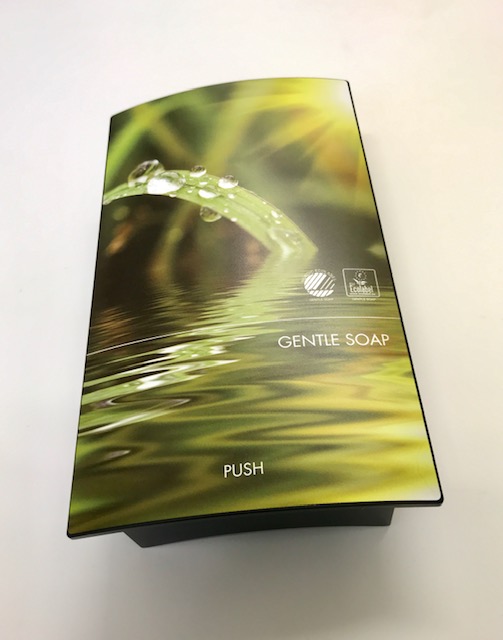 Finally, some lovely vintage velour. This is suitable for furnishing rather than clothes, so if you need to re-upholster your tired sofa or you want some new curtains, pay a visit to our Shabberdashery and choose one of these fabulous colours.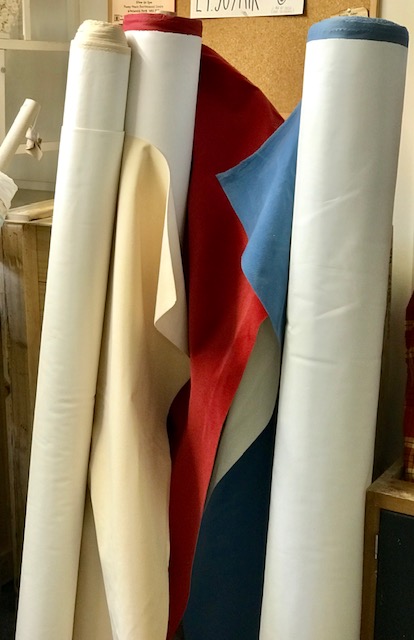 So that's it for another week. Have fun doing whatever you have in mind to beat this unseasonably wet weather. Don't catch cold – we want you back here next week for more fun and games.
The WRE Team