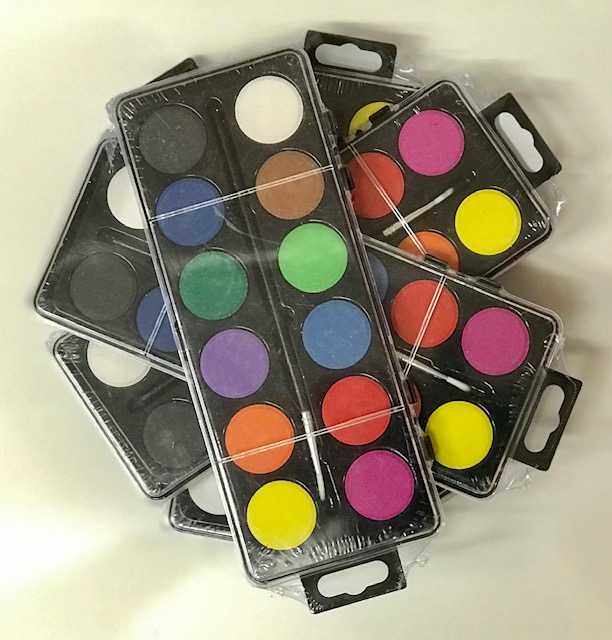 Well, here we are again, after our lovely Easter break, and ready to present to you some of our newest bargains. Are you raring to go? Then let's do it!
To begin with, we have a heap of bright yellow containers, in a variety of sizes, from the teeny tiny one (2 inches by 1½ inches and 1¾ inches tall) to the largest one, which is 8½ inches by 3 inches and again 1¾ inches tall). You can also choose between ones that have sections and ones that don't. They are suitable for all kinds of storage, from sewing notions to workshop bits and bobs.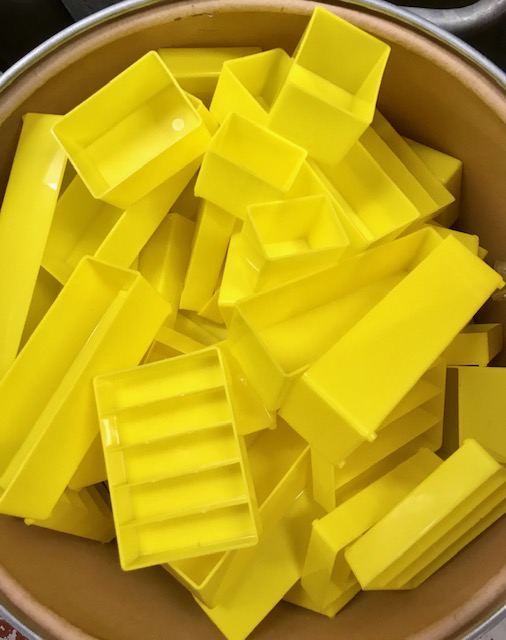 Whiteboards are back in stock, in A3 and A4 sizes. Perfect for home or school or business use. Every home or school or business needs a few of these.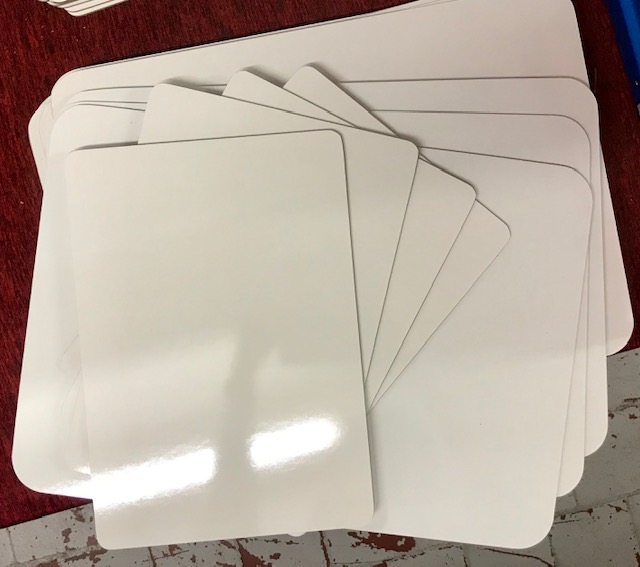 Also perfect for home, school or business are these A4 ring binders, in an absolute rainbow of colours. You've got to have one in each colour just to see how magical they will look lined up on your shelves.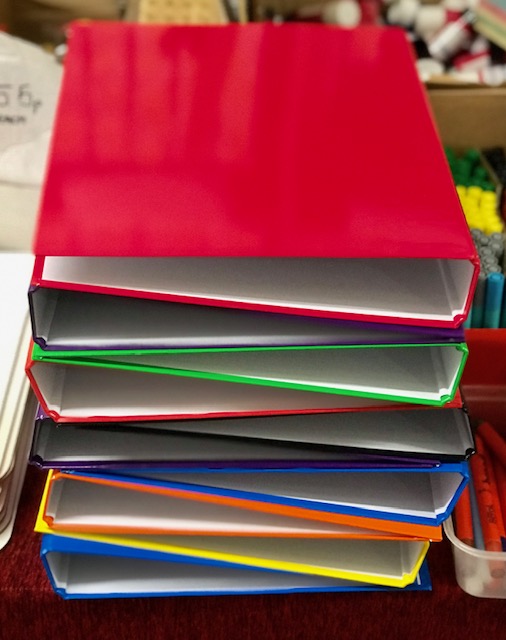 More colour – these watercolour paint sets are perfect for the budding artist. Even the experienced artist will have a fine time with these sets.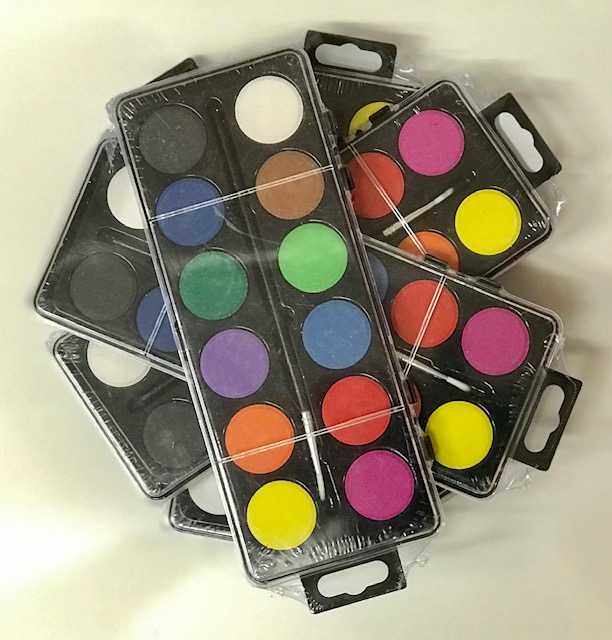 These fans are 3½ feet in diameter, slightly larger than the ones we brought you last November. So if you need to upgrade the chandeliers you made with the smaller ones you bought back then, now's your chance.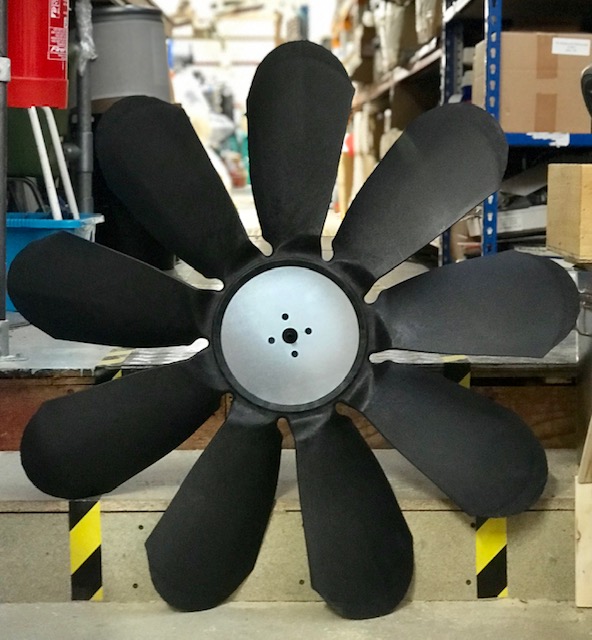 These post supports always go like the clappers whenever we have them in. They will take a post seven cm square. Great for the garden, or you could even put it away until Christmas and pop your tree in it.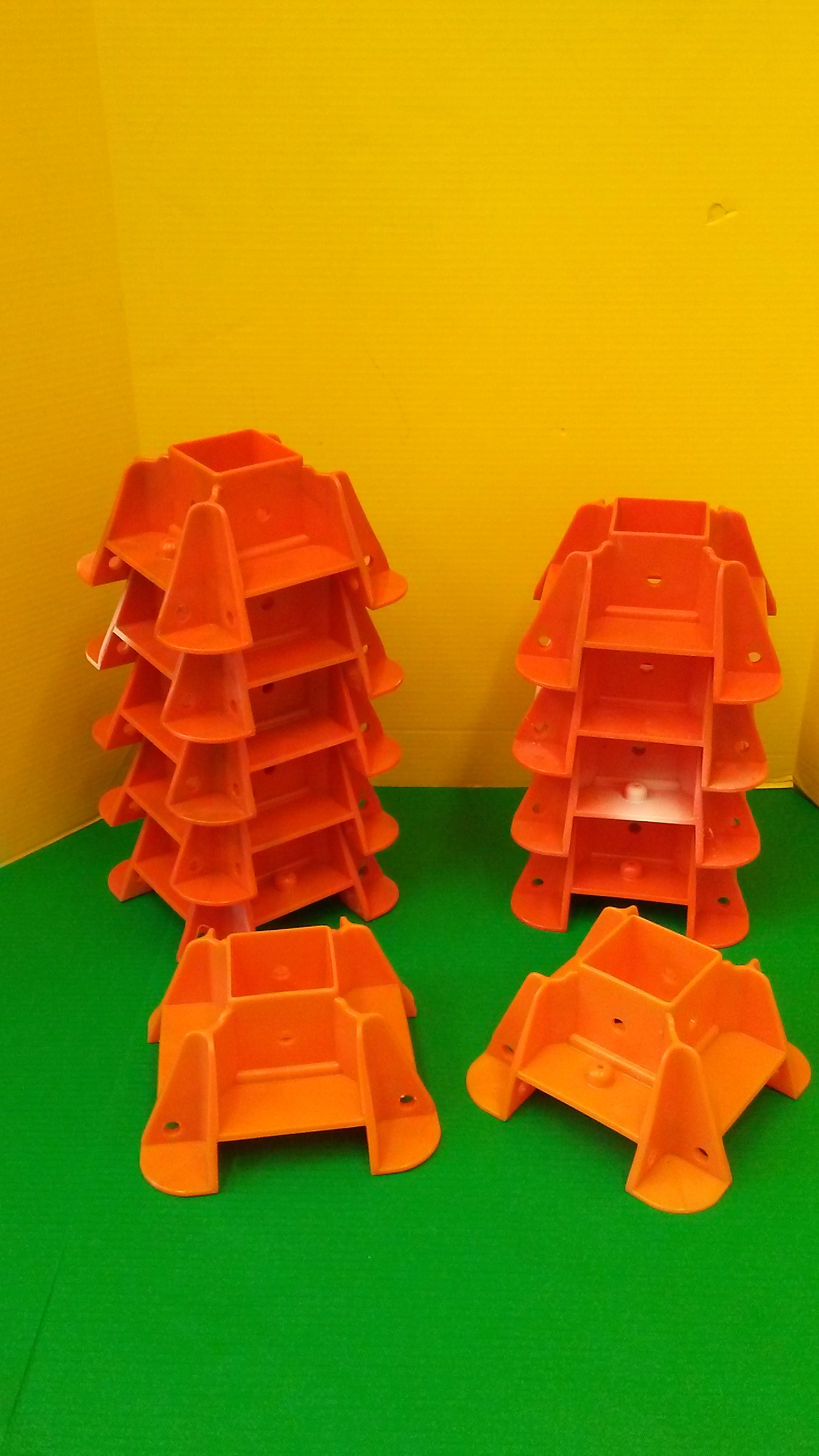 And finally, we have some plastic barrels. However, they have holes in them, so are not suitable to use as barrels, but they would make fantastic stools or occasional tables. Or cut out the top and use them as planters in the garden. They are 50 cm tall and have a diameter of 34 cm, and they can be stacked one on top of another.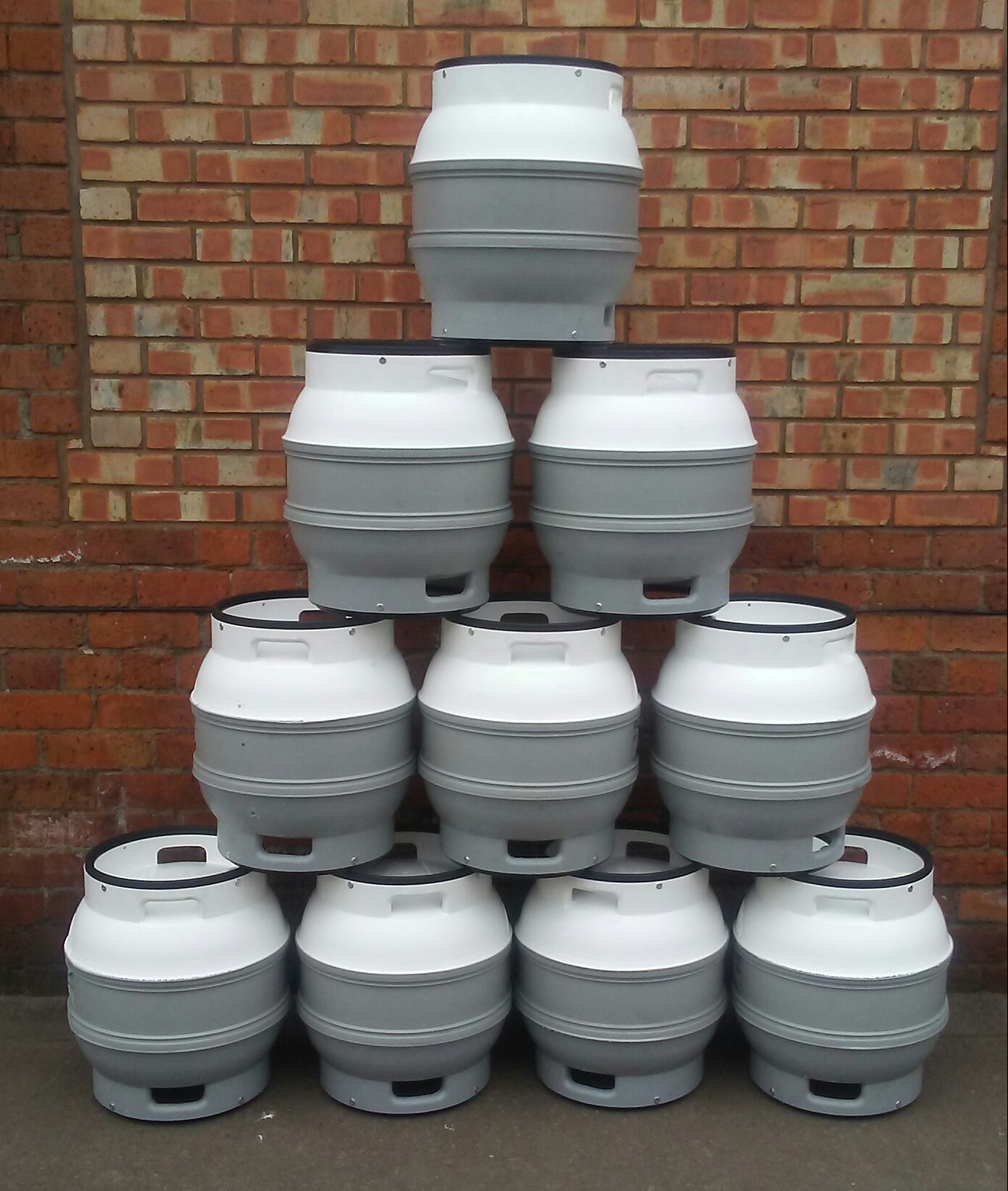 Hard to believe it, but the merry month of May is just around the corner. Our good friends at the Pump House tell us that May will be National Walking Month, organised by Living Streets, a charity who want to create a walking nation where people of all generations enjoy the benefits that walking brings. They want all our streets to be fit for walking and they celebrate their 90th anniversary in 2019. (#WalkthisMay http://livingstreets.org.uk). As well, May is Walk in the Woods month, organised by the Tree Council. Across the UK, walks, talks and other events take place in town and countryside – an invitation to go down to the woods or to a local park or just enjoy tree-lined streets. Don't forget to log your bluebell sightings with #bluebellwatch. (https://www.treecouncil.org.uk/Take-Part/Walk-in-the-Woods).
And while we're at the Pump House, don't forget that St George's Day will be celebrated at Gheluvelt Park this Sunday, 28 April. Have a look at the Facebook page for more details (https://www.facebook.com/PumpHouseDWT/).
Whatever you're doing this next week, have fun and come back next week for more bargains.
The WRE Team