Yes, it's that time of year again, and we have lots of lovely things to make your Christmas even more fabulous than it's ever been before.
Let's start with these decorated birch branches. Just the thing to get your Christmas celebrations off to a rousing start. Some of them have foliage, some don't. Take your pick. Or buy both versions.

We have gorgeous gold and silver foil, just in case you feel the need to put extra decorations on your birch branches. They measure 5 cm by 11.5 cm, big enough to make an impact, but of course, they can be cut up and stuck on your presents or decorations to jazz them up a bit (OK, a lot).
Sticking with the silver theme, we have some wonderful tins. They come in different sizes (5 cm, 12 cm, and 21.5 cm heights, but all 9 cm in diameter). They would look fabulous in the kitchen, the bathroom, the sewing room, the garden shed or the workshop. They could be used to store everything from cookies (mmm, cookies, as a very wise person used to say) to nails. Grab some quickly because they won't hang about for long.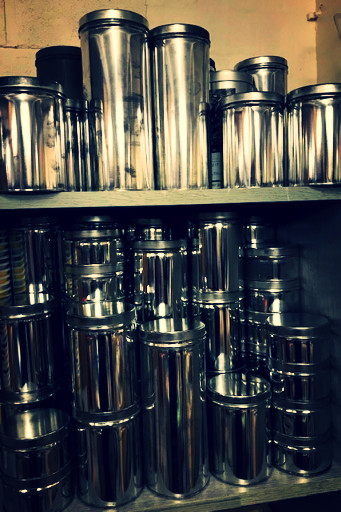 Next up are these purple cardboard bobbins, 29 cm tall and 7.5 cm in diameter. Some of them still have thread on them, so you get even more of a bargain.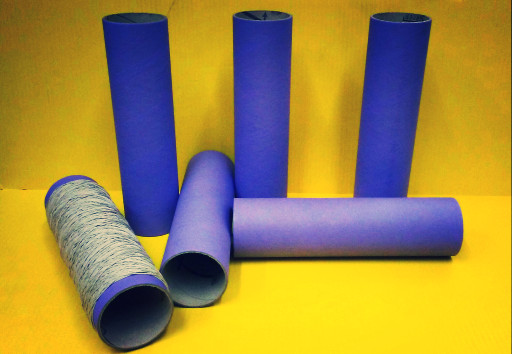 These green plastic bottles are about 23 cm in height and have an opening with a 7.5 cm diameter. They could also be used to store just about anything you have that needs storage.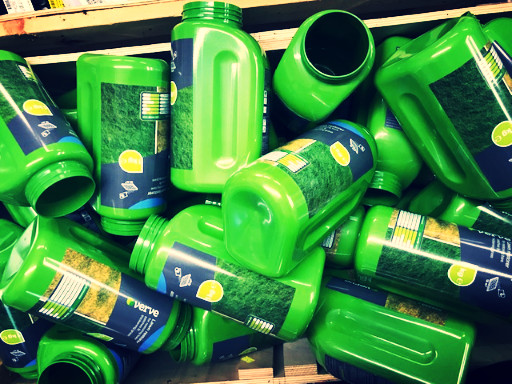 And still on green, we have this... thing. It looks so much like something out of a fairy tale – the Christmas decoration that wanted to be a tree. It would look wonderful hung about with baubles.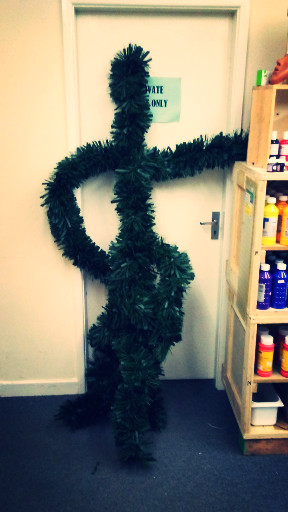 And finally, syringes with a 20 ml capacity. Just perfect for watering small plants, cake decorating, or having waterpistol fights. Who doesn't enjoy a waterpistol fight?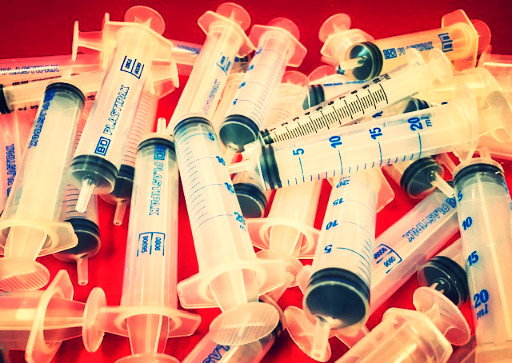 You have only a few days left to buy your Halloween stuff, and we have started bringing in the Christmas decorations. It gets earlier every year, doesn't it? But you have to get in quick to avoid disappointment.
Our friends at the Pump House tell us that Saturday 20th to Sunday 28th October is the Autumn Beach and River Clean, and additionally, Sunday 21st October is Apple Day (mmm, apples). For further information on how to participate, head over to http://pumphouse.org.uk/whats-on-locally/.
So that's it for another week. Have a fantastic time doing all your crafty activities, and we'll see you more of the same next week.
The WRE Team