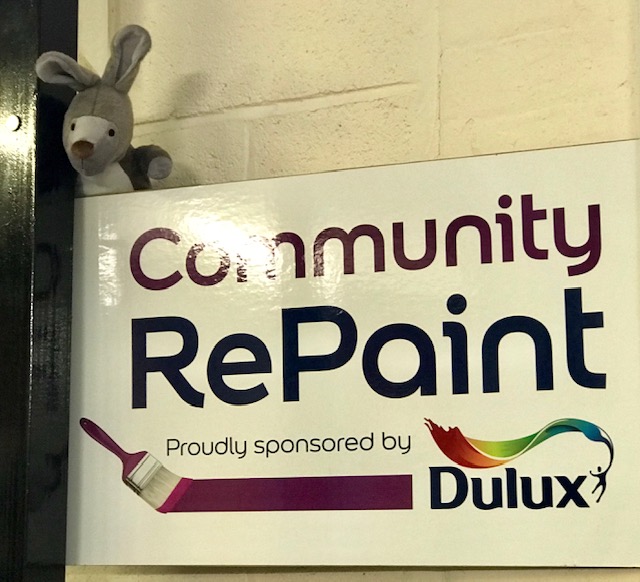 Hello again, scrap fans! Those of you who have visited our stand at the craft show in Birmingham, we hope you had a fabulous time and found lots of great stuff at our stand. Those of you planning to attend in the next three days, we hope you have a fabulous time and find lots of great stuff at our stand. Those of you not attending the craft show in Birmingham can get your fill of scrappy stuff right here.
To start with, we have some giant rolls of paper, just perfect for kids to draw on. Or use it to make your own paper patterns if you're a sewing fanatic. Save it up to use as paper tablecloths for your upcoming picnics this summer (roll on summer, we're tired of all this cold weather). This paper has a thousand and one uses. It's approximately 45 cm wide and comes in different lengths.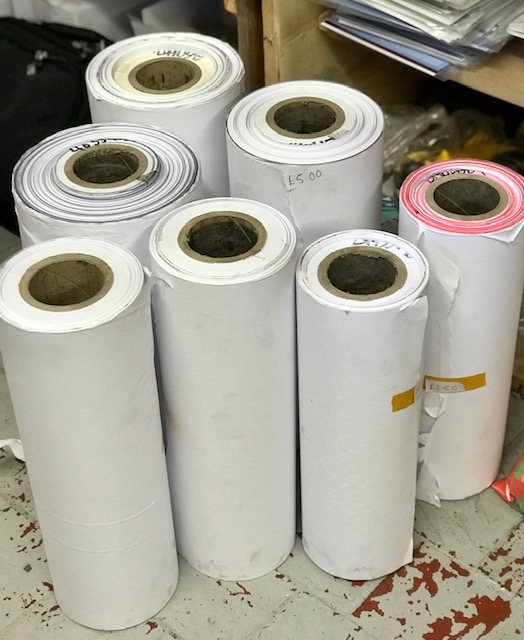 And to go with the paper, we have paint – lots and lots of lovely paint, from top manufacturers. Different colours, types of paint, quantities – you could really go to town on paint here.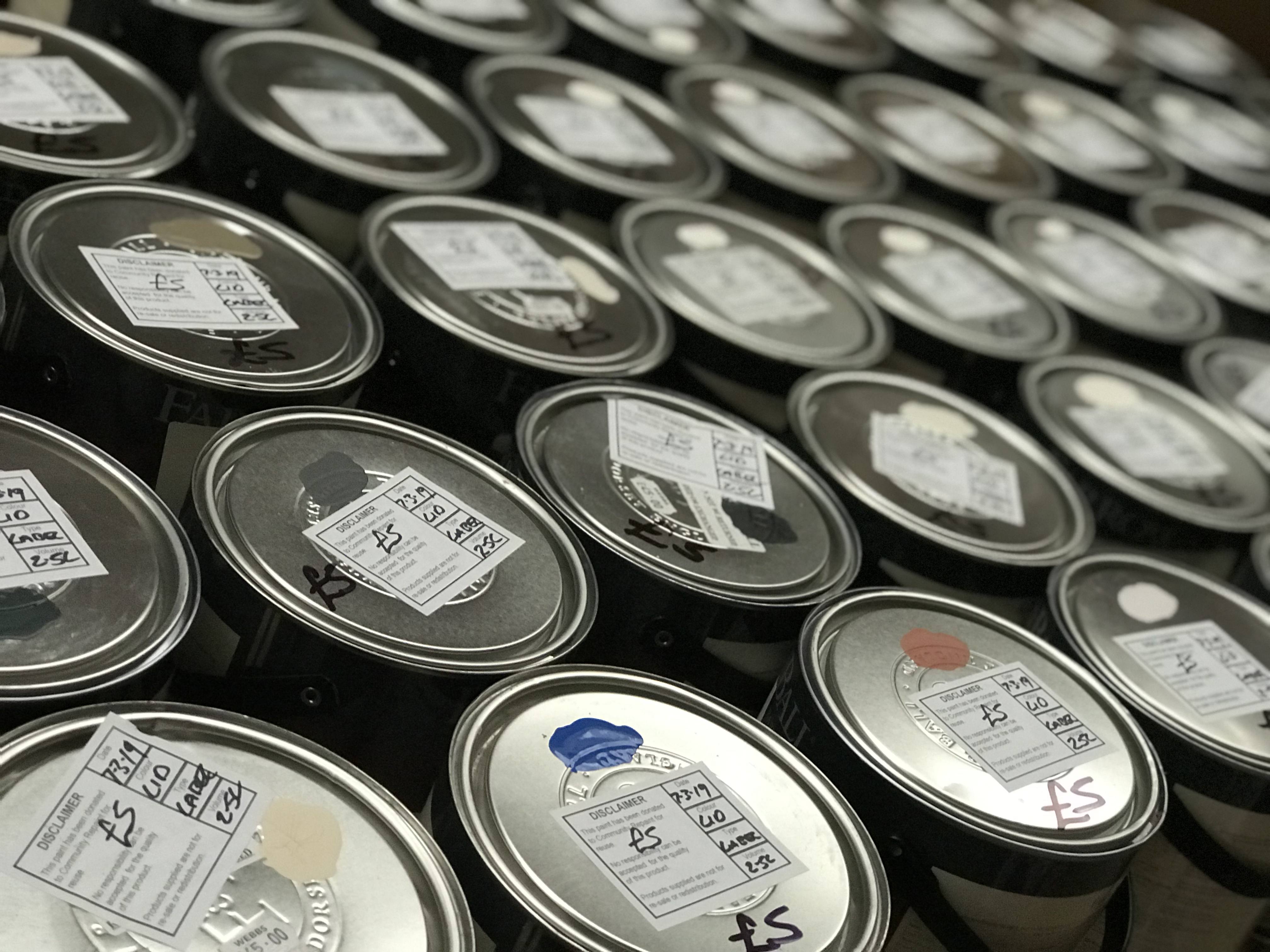 For the more artistic type of painting, we can offer you some very useful palette knives. Suitable for use with oils or acrylics, all budding artists should have a few of these.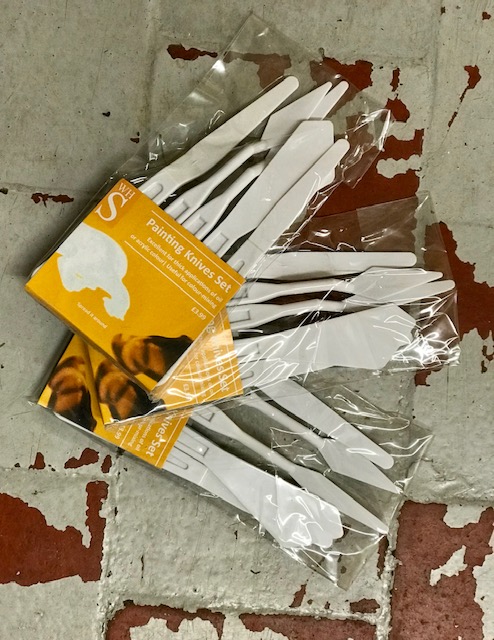 Every household needs sticky labels at some time or other. These large ones are 10 cm by 5 cm, and the small ones under the red wrappers are 5 cm by 2 cm.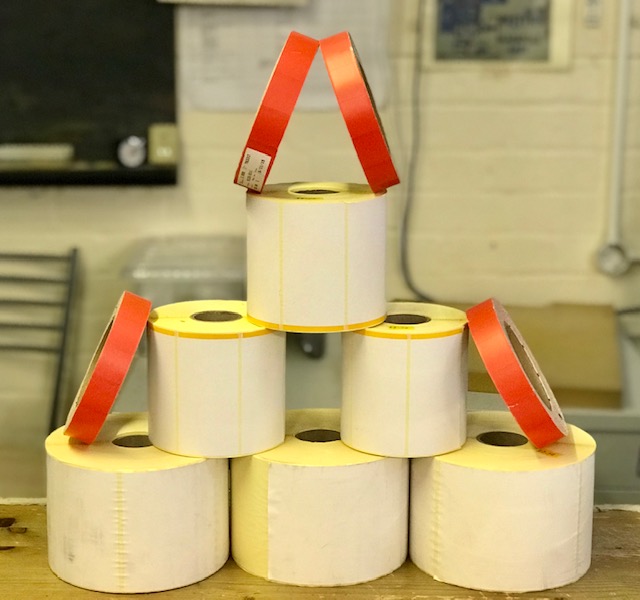 Finally, with Easter just around the corner, you have another chance to buy some Australian rabbits. Yes, we know they are really kangaroos, but let's pretend they're rabbits and try to find them good homes by Easter. Every cuddly toy needs a forever home where it will be loved and cherished, so give these cuties a go. They're bonzer, mate!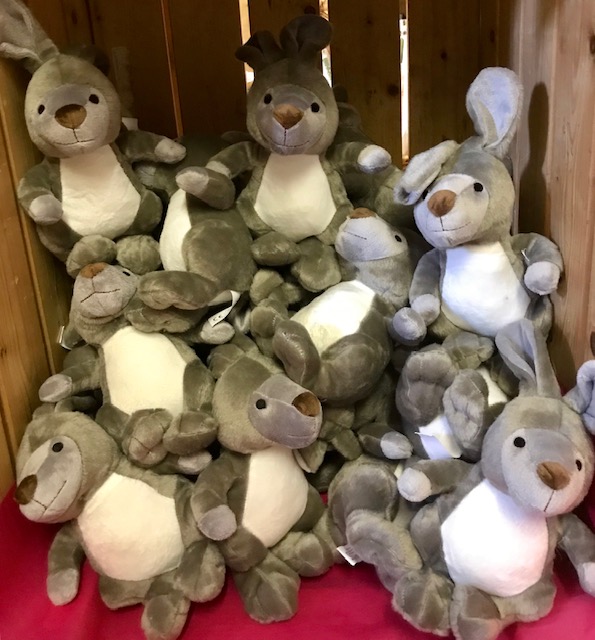 Don't forget that the social sew-in and clothes swap scheduled for Saturday 16 March at the Pump House has had to be cancelled, due to building work. Your feedback on Facebook would be appreciated. But the good news is that there's another one scheduled for 18 May. There's also a seed swap at the Pump House this Saturday that won't be affected by the building works. Bring your spare vegetable, fruit and salad seeds and swap them for a new variety or something completely different. See the Facebook page for details.
So that's it for another week. See you in Birmingham, or at the Pump House, or back here in seven days' time.
The WRE Team