After the Bear Hunt last week our warehouse team are getting all poetic , must be due to the amount of Shakespeare there has been on TV.

So here goes..............

Mary and Bill went over the canal to Worcestershire's lovely scrapstore,
Bill fell down at the delights he found and Mary doubled over with laughter,
Up Bill got, round the shop did trot as fast as he could caper,
He grabbed a trolley and filled it up with voile, foam, net, wheels and coloured paper.

Where will this all end.......

Right, after that poetic interlude, down to business. We went to an amazing multi swap on Monday in Gloucester and bagged an array of colourful goodies.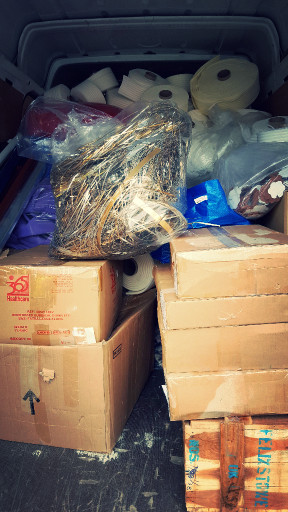 First up, not so colourful, but they have a very cute scrap nickname.......Cork Daisies. They measure approximately 5cm across and have a self adhesive backing.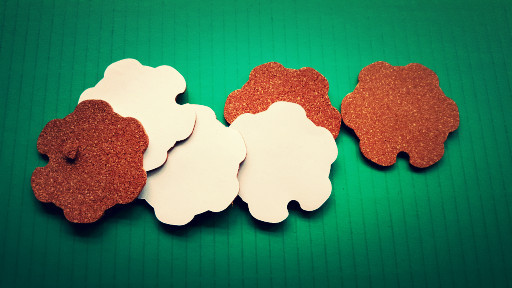 Again not so colourful, but very lovely, posh crates with lids. Very hard wearing , strong and full of potential. They could be transformed into storage crate, book shelves, coffee tables, stools, the list goes on.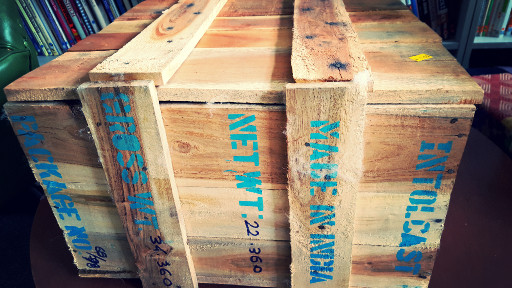 Now it gets colourful. We have plastic cones in all sorts of colours. They would be great to make garden or Summer fete games. Skittles galore!

We also managed to pick up some foam off cuts in different colours. This foam would also make some fun water play or garden play games.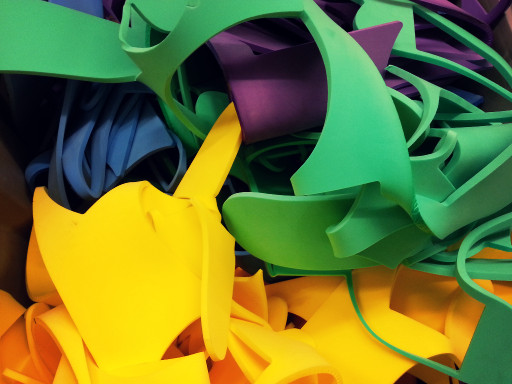 The Olympics and everything Rio will soon be upon us. Beside the shiny cards and coloured vinyls we already have in stock, we picked up lots of coloured strips of voile. If you are planning a Rio style carnival this summer then this is the place to shimmy on down to.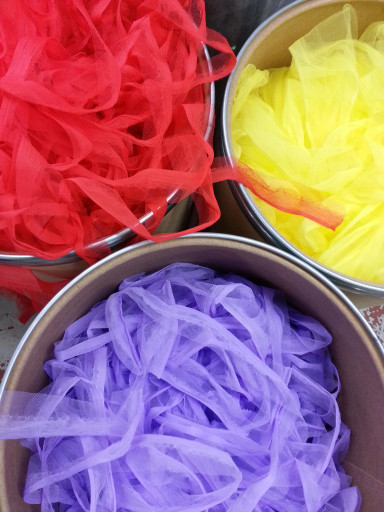 And finally something retro. If you were a child of the 1970's then you will remember fond memories of making wonderful creative masterpieces from egg boxes, but then health and safety took all of that fun away. Well we have egg boxes and we can get more which have never seen a egg.......or a chicken......or a chicken's bottom. They come straight from the egg box manufacture, so no germy germs! Egg box crocodiles here we come.