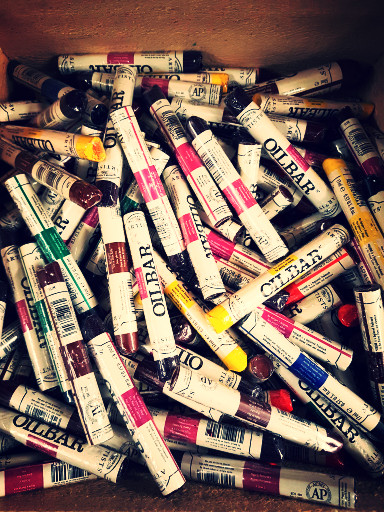 No we don't have Brass Monkeys.........it just is a bit Brass Moneys.
It's a bit chilly out there and to be totally honest it's a bit more than chilly here inside WRE at the moment, but at least we still have plenty of that lovely wool to cuddle up to. It's been really popular and there is still some beautiful colours left if you are in need of knitting up a few extra layers.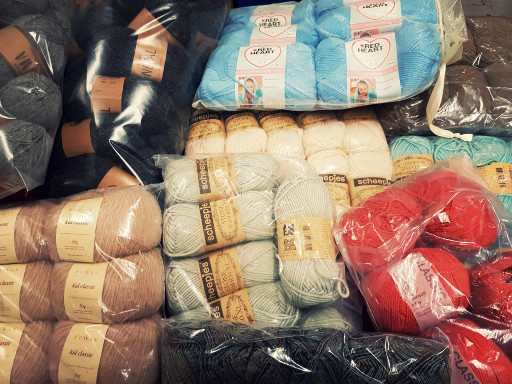 We also still have some very expensive tapestries, but of course they are not expensive at WRE. A mere fraction of the price. The winter is not letting go just yet and these tapestries would while away a few hours on a dark winter's night.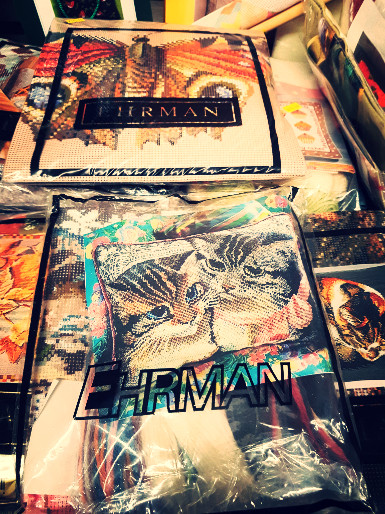 We have an abundance of oil bars, so many of them that we have now put them in scrap.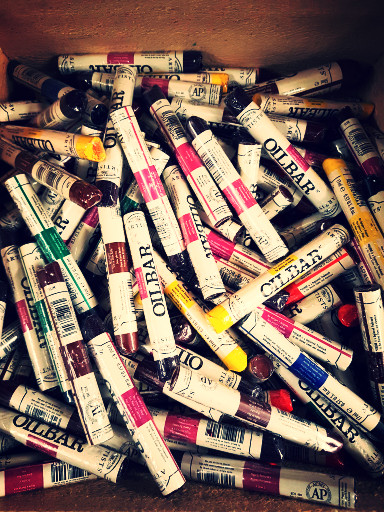 There are foil pie dishes in stock if you fancy a bit of bulk cooking, but they are equally useful for alternative jobs like scaring off the pigeons of the allotment and rather funky for arts projects.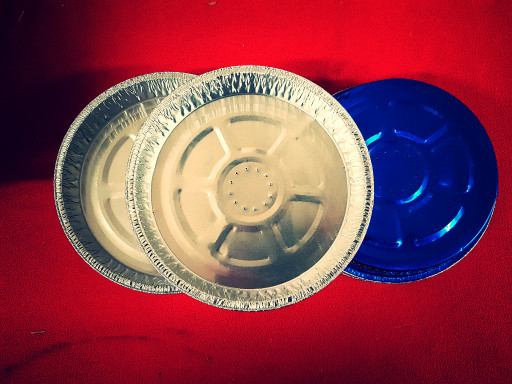 Next up are some rather useful glass phials with a roller ball and lid. Just right for decanting your expensive perfume maybe? Or how about putting paint in them to make interesting marks.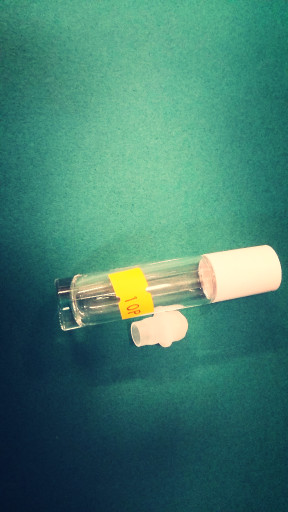 And finally it wouldn't be a WRE blog without a bit of random foam, soft and squidgy in yellow and red.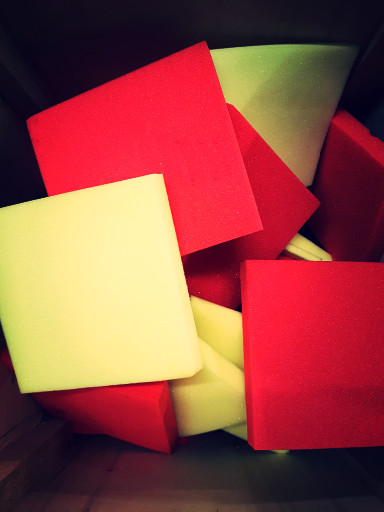 Just to let you all know the Worcester Show Schedule is out, so that gives you lots of time to get started on your entries for this year's show. You can pick up a copy of the schedule from the Guildhall or the Pump House in Gheluvelt Park or you can download a copy from the Worcester Show website. www.worcestershow.or.uk/exhibitors

Stay warm and dream of summer days!