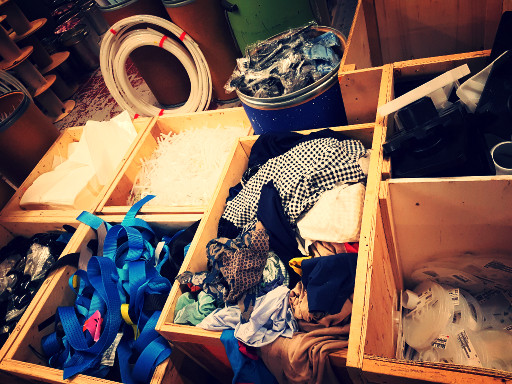 Greetings once more, scrapsters of Worcester. We are still in artistic mode here, so this week we are bringing you more fantastic bargains on artists' materials.
Let's begin with these tubes and pots of acrylic paints, in a wide range of colours. Just the thing to get started on a masterpiece.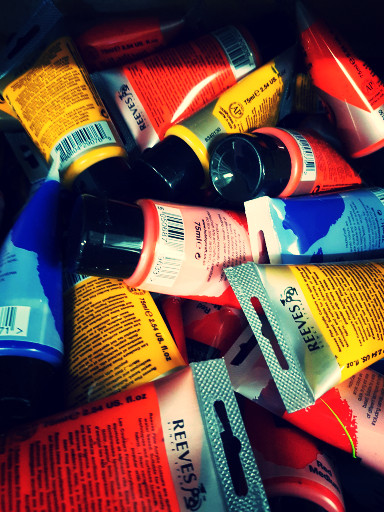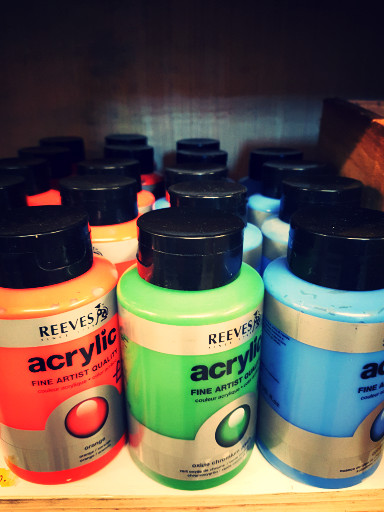 Then we have sets of acrylic or watercolour paints, or coloured pencils. Whatever medium you need, we have it!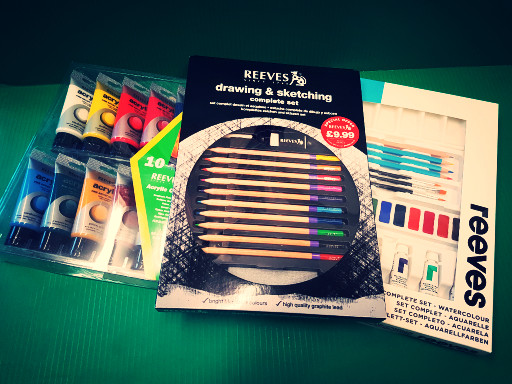 Fine paint needs fine sketchbooks, and we have watercolour paper or cartridge paper to get you started.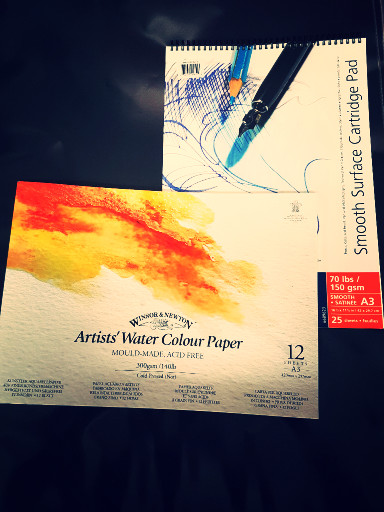 If you require canvases rather than paper, we are offering a Buy-one-get-one-free bargain on all of our canvases.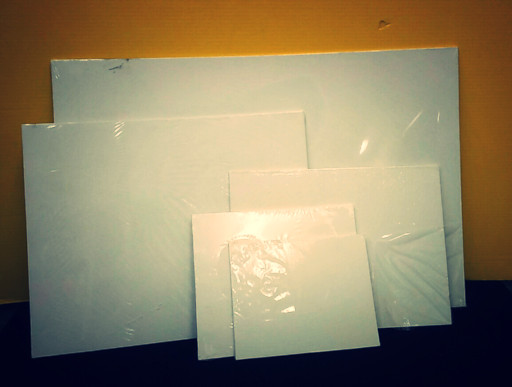 Finally, our paint bargains move onto body art. These face painting kits are just the thing to keep the kiddies amused on wet weekends.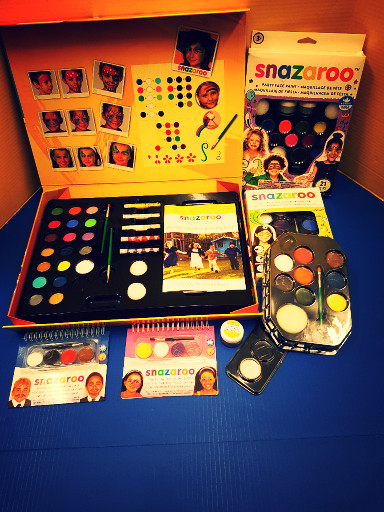 We have more of our ever-popular plastic tubes, in various lengths. Perfect to make ferret runs for your various sized ferrets. We love a ferret here.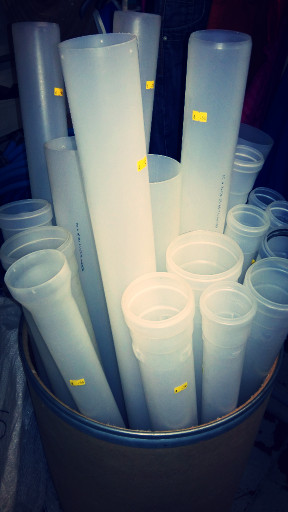 If you are more into scrap than art, we have a dandy bargain for you too. Fill a basket or trolley with stuff from the scrapstore and get 10% off the price. There is so much fabulous scrapping material to choose from that we don't have the space here to show the full range, but you are sure to have no trouble filling said basket or trolley.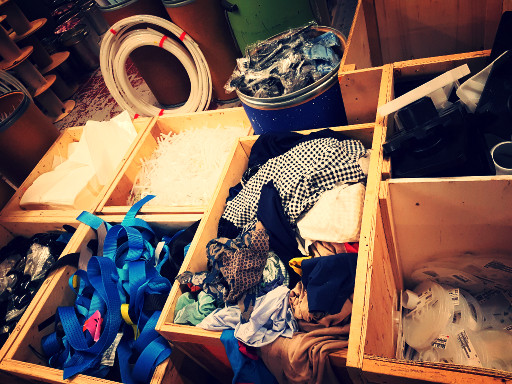 Remember to book a place on the Build a Box workshop to be held at the Pump House on Thursday 15 February. All tools and materials will be provided for a mere £20 per person. Tickets are available from www.buildabox.eventbrite.co.uk.
Til next week, enjoy your scrap time!
The WRE Team