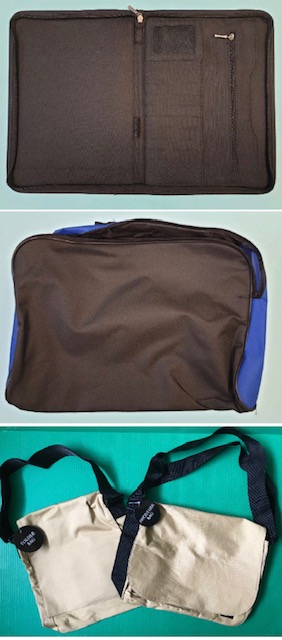 Did you manage to stay dry during that downpour this week? We needed the rain, of course, but my goodness, didn't it bucket down! But looking on the bright side, it was perfect weather for staying indoors and doing some craft work. Just in case it happens again this coming week, why not pop in and pick up some bargains to keep you going?
You could start with these food trays. Great for storing anything that doesn't need a lid, in sewing room or workshop, or use as paint trays if you are artistically inclined. You can have large (20 cm by 15 cm and 5 cm deep), medium (16.5 cm by 11 cm by 3 cm) or small (12 cm by 10 cm by 3 cm). The divided one is the same as the medium size only 4.5 cm deep. Plenty of choice, so pick up a few.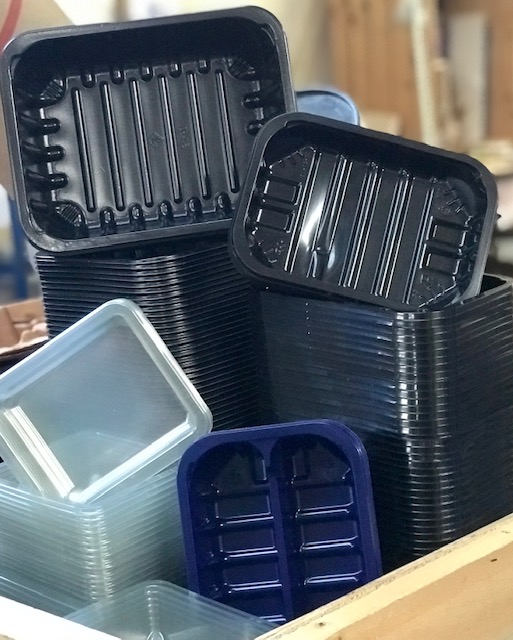 If you need some storage with lids, these noodle pots are just the thing. They are 11 cm in diameter and 7 cm deep. Perfect for keeping things away from small fingers.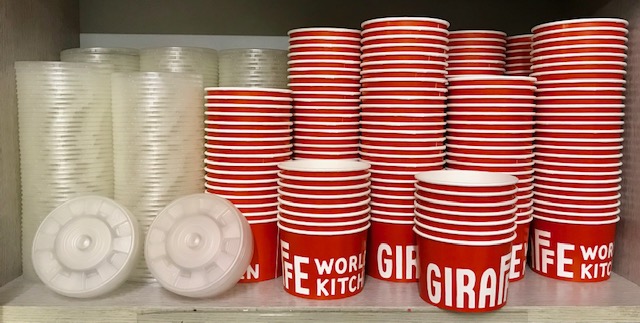 This yellow netting is actually meant to protect packages being sent through the post, but it has so many other uses. Make a snuffle rug for your dog by tying bits of cloth to the netting so that Rover has to sniff out the treats you hide, use them to protect plants in the garden or breakable things when you move house. They measure 60 cm in circumference and 28 cm deep, so would be just dandy as a mat to scrape the mud off your shoes when you come in from the garden.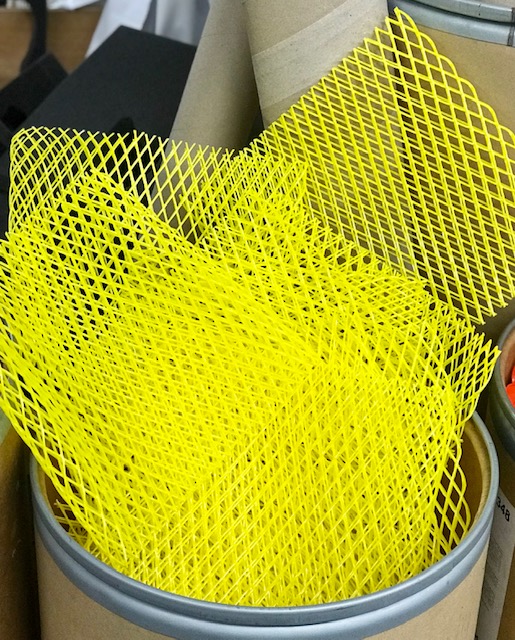 If you have kids starting back at school or going to university, these bags are top notch. The tan shoulder bag is 30 cm square and 10 cm wide. The black briefcase with blue sides is 40 cm by 30 cm and 5 cm wide, and the folder is 25 cm by 24 cm and has lots of pockets to hold all those necessities. Any of these would be just the ticket for laptops and other computer stuff.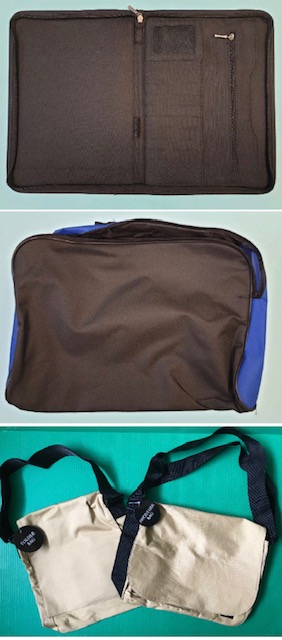 This massive fan measures a full metre in diameter. It's maybe a tad too massive for a go-kart, but what a fabulous decorative feature for wall or garden, or turn it into a chandelier.
These mini-rulers are just the thing for students – small enough to fit into the smallest of school bags. Or use them as garden stakes, or anything for which you need a piece of plastic 12 cm long.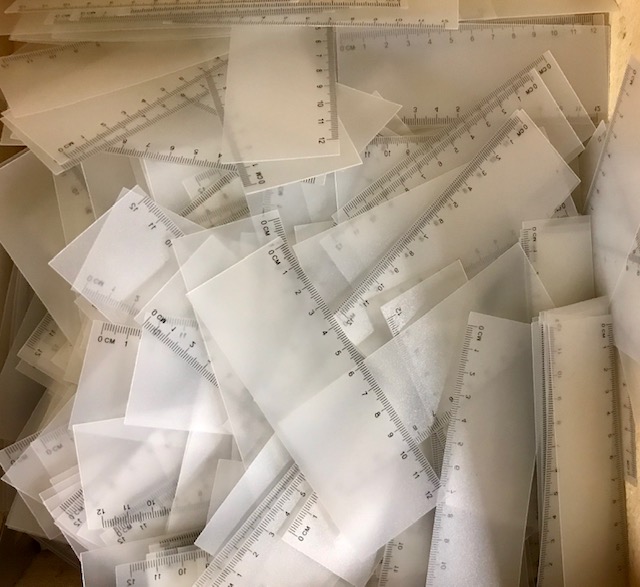 And last but not least, we have some fantastic snooker table baize, in green or blue. Different sizes, but all of them BIG. You don't need to have a snooker table. You could use it for anything you might need some good quality felt material for. The green version would make really nifty elf costumes for Christmas, or a skirt for your Christmas tree.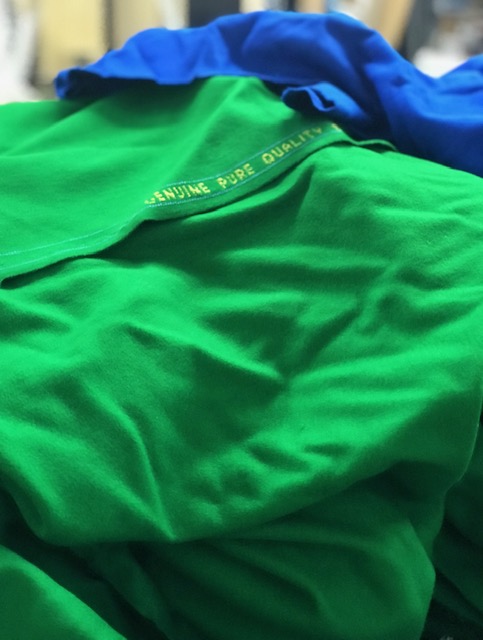 A word of warning from our friends at the Pump House – this Saturday, 28 September, sees the start of winter opening hours (10 am to 4 pm). Also, it's National Get Outside Day on Sunday 29 September. For more information on these events, check the website (http://pumphouse.org.uk/whats-on/).
And don't forget that WRE will be at the Malvern Autumn Show on Saturday and Sunday, 27 and 28 September. Come along and say hello, bag some great bargains and join in the free workshops to learn how to make seed bombs and bug hotels. Guaranteed fun for the whole family. Be there or be sorry!
The WRE Team