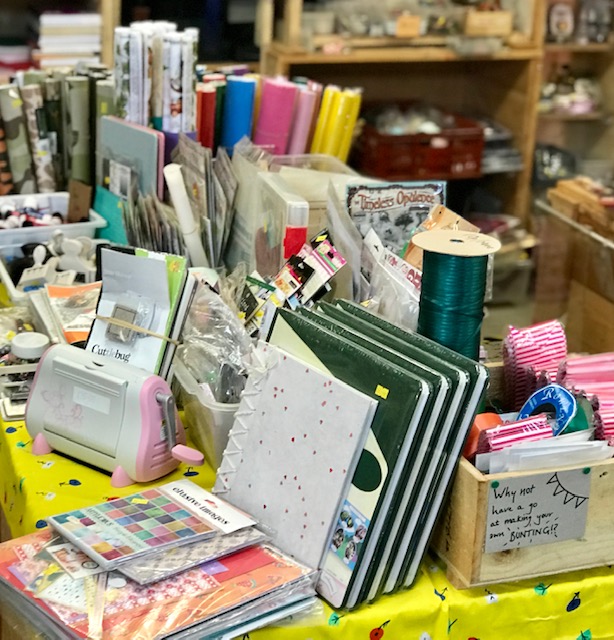 Thank you to everyone who came to visit our stand at the Worcester Show last Sunday. We hope you had as fun a time as we did, horrendous rain notwithstanding. We noticed that lots of entries in the children's craft section had made use of our scrap materials, so well done all of you who used our stuff to make such imaginative entries.
And now back to business as usual. This week we have lots of ribbon and paper for you, so let's start with all this super colourful ribbon. Lots of different colours, lengths, widths and textures. Suitable for all kinds of sewing or crafting projects. Stock up now before it all disappears.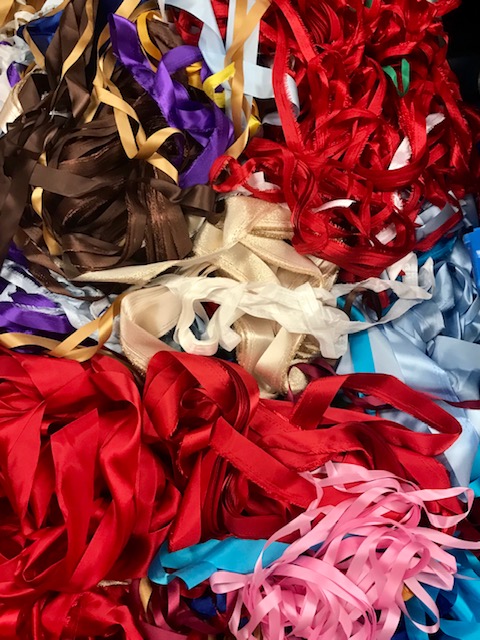 We also have some ready-made ribbon bows, in burgundy or sparkly pink, just aching to be attached to hair clips or brooches for that extra bit of razzle-dazzle.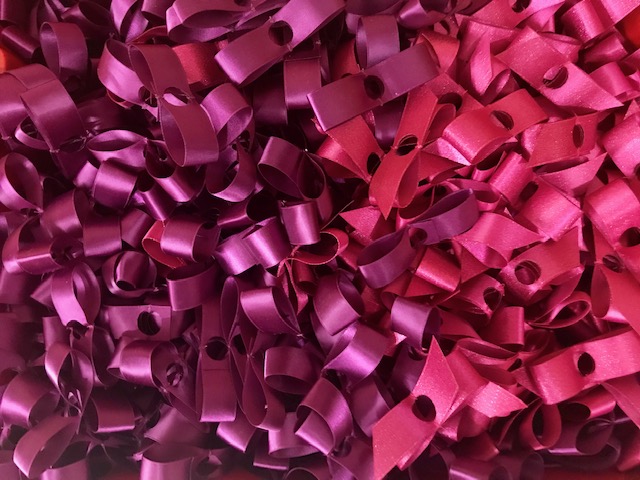 This week we are also going big on paper crafting, so we have lots of different paper kits. If you are interested in making your own cards, we have different kits with everything you need – cut-outs, stencils, stickers, glitter, and so much more.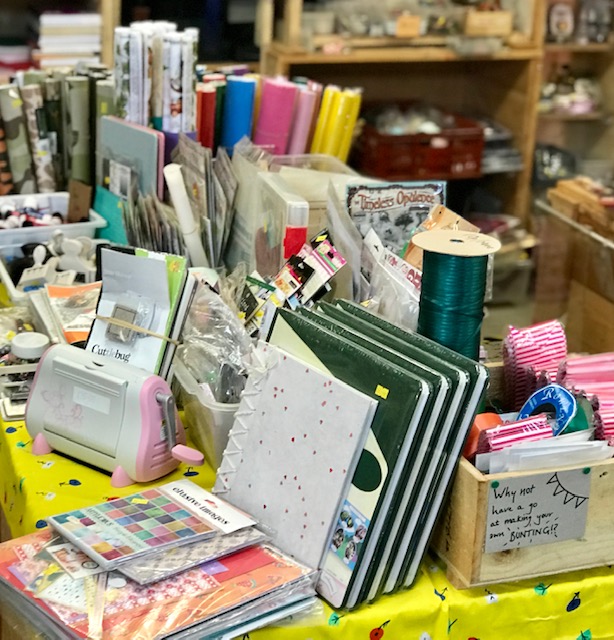 Also good for paper crafts are these punches. Choose from snowflakes, hearts, flowers, leaves and more, in different sizes. You can make different cut-outs from a variety of papers to decorate your cards.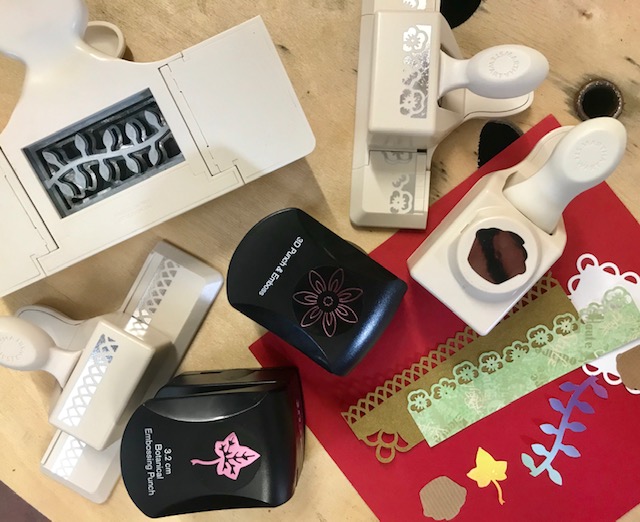 And now for something completely unsuitable for paper crafting. This blue pipe is 20 cm in diameter and comes in different lengths, so it's all individually priced. It's way too thin for a ferret run, but would look super in the garden as an edging for your flower beds.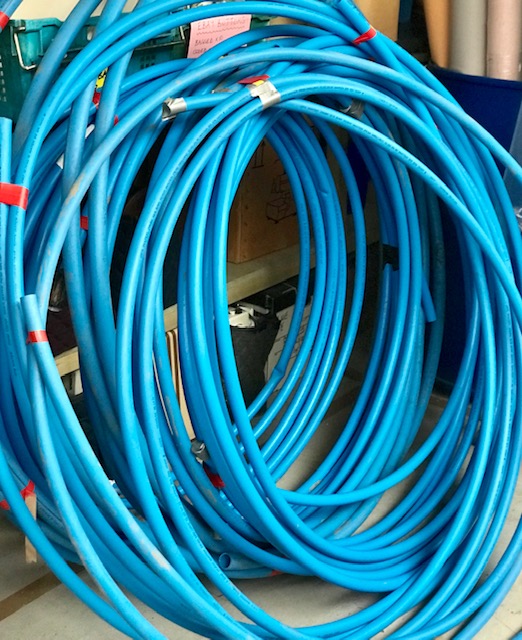 We are calling these lengths of white and purple fabric suffragette scarves, even though we don't have any green ones. They are half a metre wide and two metres long, so perhaps are a bit too big for a scarf, but they would make dandy net curtains, or swags to drape your four-poster bed, or a nice long table runner for your Christmas party.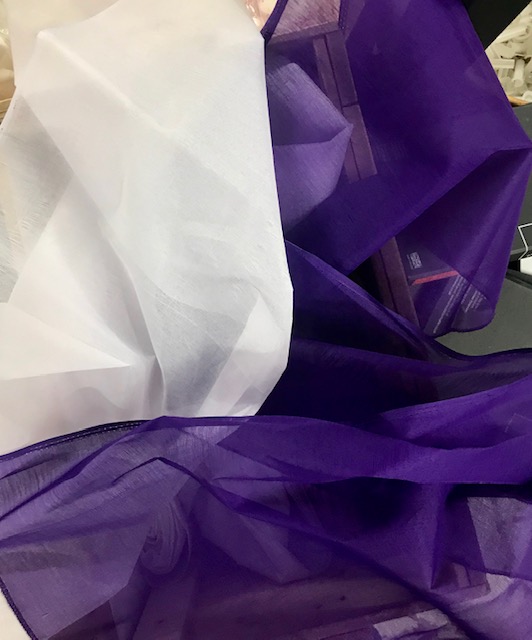 We are now in the fourth week of our annual summer challenge. This is our attempt to keep kids occupied and parents sane during the summer holidays. Just visit the store, buy a scrap bag, hunt down the materials, go away and make it, and then send us a picture of your handiwork. There will be one winner each week and an overall winner at the end of the challenge.
According to our chums at the Pump House, we are still in the middle of National Allotment Week, so get your wellies on and get growing. For more information on this and other events, check the website (http://pumphouse.org.uk/whats-on/).
That's it for this week. Keep yourselves warm and dry, or cool and dry, depending on the weather, and come back next week for more fun and games.
The WRE Team