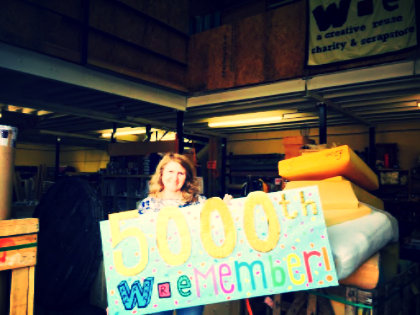 ....And things that go bump in the night.
Ghoulish Greetings scrap fans.
Here at WRE HQ we have a pretty good night-time security team. Once the barriers are down they patrol the site checking that all units are secure. We found this note pushed through our letter box the other morning
We heard some strange noises coming from inside your unit last night. We know you do weird stuff in there but you might want to check things out in the daylight, just in case.
Security
We didn't think the any of the site security team's a scaredy-cat but just to be on the safe side we drew straws. The chief warehouse elf lost.
Entering, he found Audrey ready to welcome our members into the Art shop, and nearby a new display of polyester threads which she was guarding.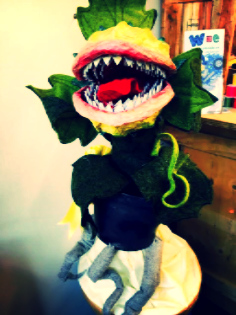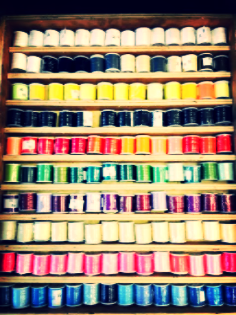 Moving into the scrapstore he discovered a large stillage full of sponge foam in the shape of tombstones. Could it be that Hallowe'en is fast approaching? Barrels of orange and black fleece off-cuts, rip-stop nylon in ghoulish green and pukish purple. Foam "ladders" for spiders to crawl up and a table full of Trick or Treat ideas.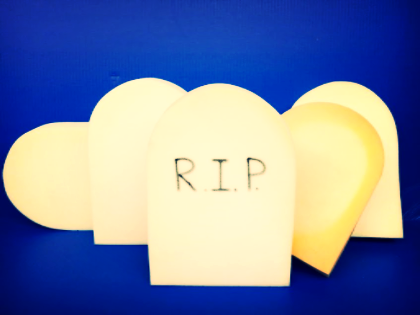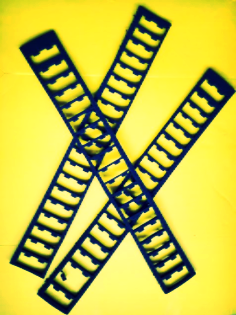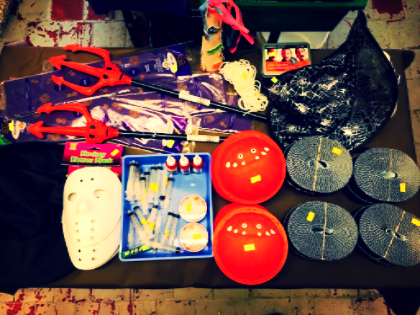 Then he found the source of the noises. Staring down over the scrapstore sat Sancho, one of our puppets we made for the Worcester carnival. Sancho must have walked out from the warehouse during the night, over the mezzanine floor and clambered over the balustrade to sit down and watch over the scrapstore dealings.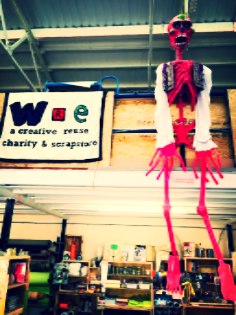 Chief warehouse elf gave the all clear for the other elves to join him and they looked around to what else was on offer.
A huge pile of cushions lay in a crate. These will look perfect with all the furnishing fabric the elves have been unearthing from the warehouse naughty corner over the past few weeks. Now they've put even more colours and designs out for you all.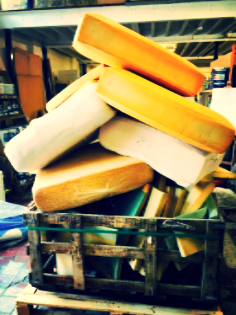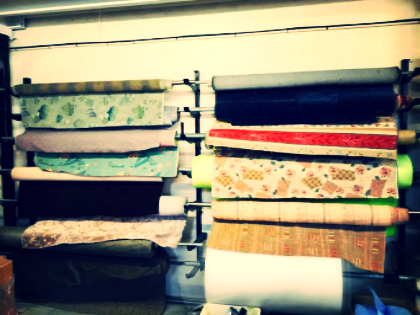 They came upon some inner tubes. "Aha." Said chief warehouse elf. "I know these are slightly on the small side. But at a stretch, they're perfect for replacing that perished wheelbarrow inner tube."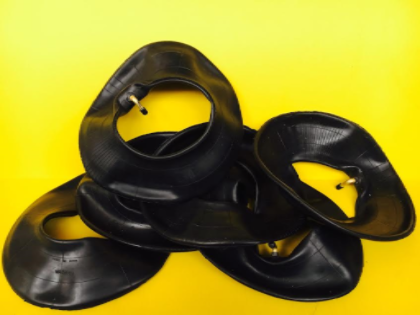 STOP PRESS!
WRE has just signed up its 5,000 member!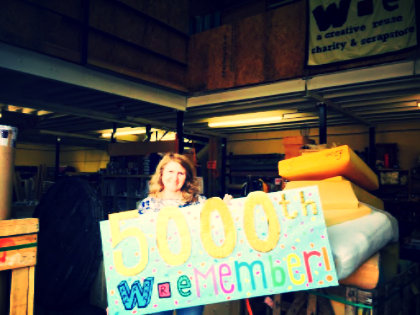 Annette joined as a Bronze member to gather scrap, items from our art shop, Quality Street and Shaberdashery for her daughter who has just started an art course at university. Being our five thousandth member she was the winner of our competition and got one year's membership for free, saving her £13.50. Now she can shop as often as she likes, filling a basket of scrap for just £4.50.
We always have masses of goodies to numerous to mention in the blog and, if you can't find what you're looking for, the chances is we may well have it in our warehouse. So if you can't see it, just ask any one of our staff.
Please remember to bring your MEMBERSHIP CARD or we will charge you day membership which we have extended until our database is sorted out. Also, we are unable to reserve items. First come, first served.
Go on - What are you waiting for – Get creative.
The WRE gang.