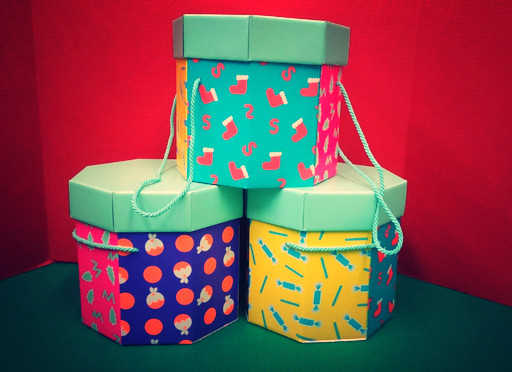 Greetings, scrap fans! As promised last week, we have more fabulous stuff from our recent foray to the wilds of Gloucestershire and beyond.
Let's start with these nifty dimpled cardboard cones, in two styles. The straight ones are 33 cm high and 10 cm in diameter. Perfectly sized to join together to make a fantastic ferret run. Who doesn't love a ferret?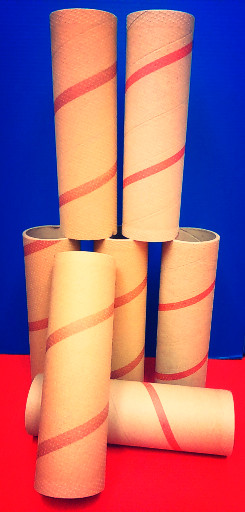 The other cones are 12 cm in diameter at the bottom, tapering to 9 cm at the top of their 25 cm height. We call them Dalek cones (guess why) and can't you just see them with a toilet plunger and an egg whisk sticking out?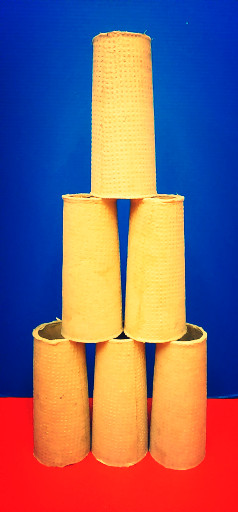 The C word is looming on the horizon and these pretty octagonal boxes are perfect for packing presents. These are the medium size, and they also come smaller and taller. There are several different designs but they are all gorgeous and would make lovely gifts even without anything inside.
We have just picked up some truly fabulous fabrics, in different patterns, weights and materials, which would be suitable for anything from clothes to curtains to upholstery. Find them in the Shaberdashery for a measly £1.50 a metre.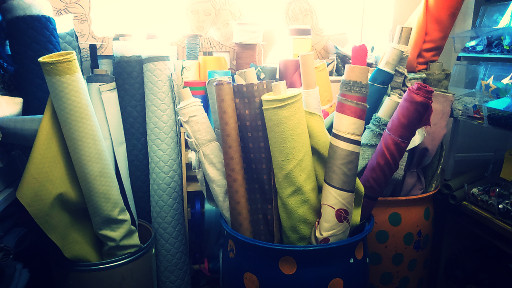 Our ever-popular plastic and cardboard reels are available again. In different sizes, their uses are limited only by your imagination.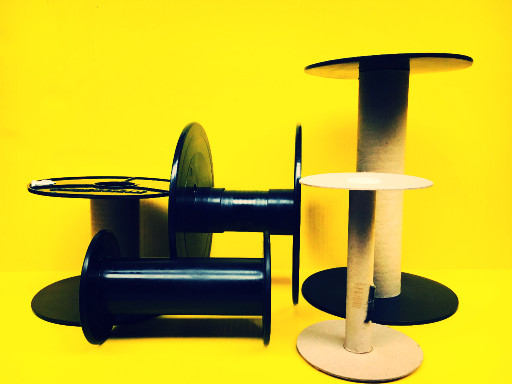 These sticky-backed cork shapes are perfect for craft projects to keep the kids occupied on the long winter weekends that are just around the corner. They would make great speech bubbles for your own comic book, or neat coasters, or cut them into different shapes to make a jigsaw puzzle notice board. Endless possibilities!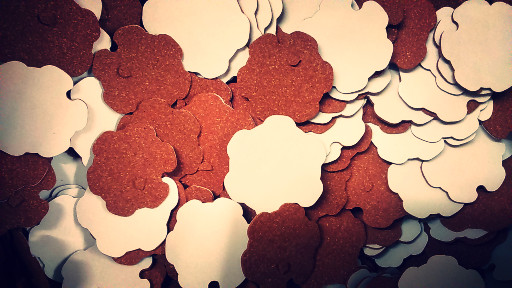 Those of you who have been inspired by a certain television programme will be in need of some cake boxes to transport your showstoppers. These should fit the bill, while those of you who are not fans of a certain television programme can use the boxes for whatever else you want.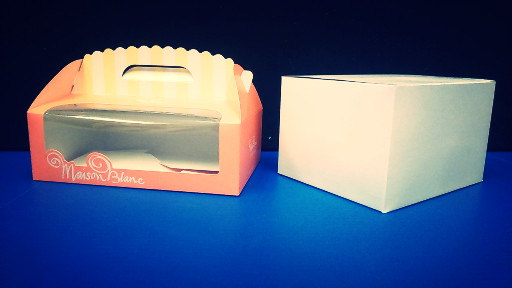 As ever, until next week, adios amigos!
The WRE Team